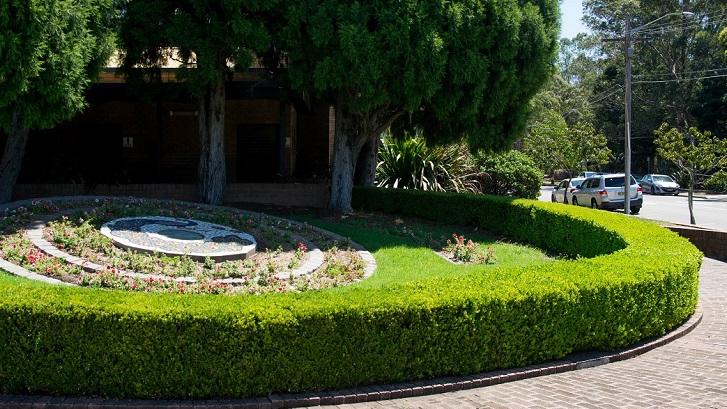 Opening hours
Due to the public health risk posed by COVID-19, Cumberland City Council will be closing the Auburn Botanic Gardens from Friday 7 August 2020 until Thursday 10 September 2020 - see the latest Media Release for details.
Location
Auburn Botanic Gardens are located at 99 Chiswick Road, Auburn - view on google maps
If you are driving, there is parking available or catch the Auburn community loop bus, with priority given to seniors and/or people with a disability.
Features
Key features of Auburn Botanic Gardens include:
A community picnic area with plenty of BBQs.
Fauna Reserve and bird aviary.
A native and rainforest garden.
A scented garden and sunken rose garden.
An Amphitheatre.
Pool of reflection and lakes with fish and ducks.
An equal access playground.
Peacock Gallery and Art Studios
Holding an event, wedding or photo-shoot
Auburn Botanic Gardens is a wonderful location to hold an organised event, including weddings, or conduct a group excursion. Given the unique and varied backdrops, it is also often used for commercial video and professional photography.
All organised events, weddings and photo-shoots require a booking.
Bookings
Further information
For more information about bookings and holding events in the gardens, contact Council's Parks and Recreation Team by phone on 02 8757 9000.