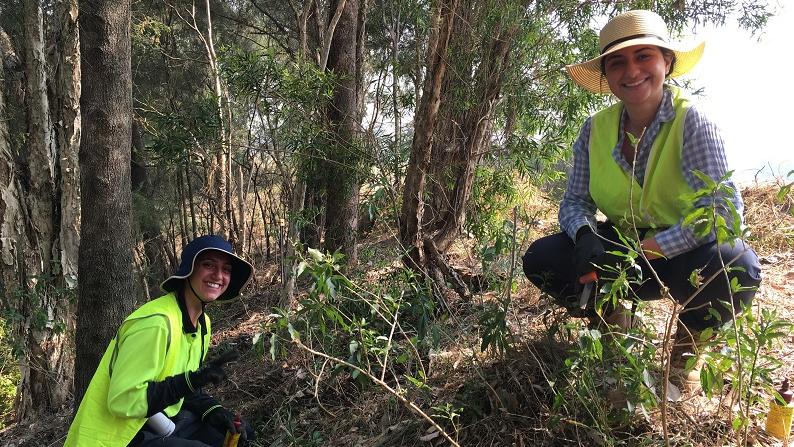 Council's vision for our environment
Cumberland will lead by example by reducing our environmental footprint through reducing water and energy usage across our facilities. We will apply continuous improvement initiatives to:
Ensure our waterways are protected, clean and healthy by improving our waterways and riparian corridors
Deliver great natural and green spaces that serve our local biodiversity through managing our open spaces, parks and vegetation
Deliver clean and attractive public places by providing an efficient waste collection service for the community
Environmental Management Framework 2019
Council's Environmental Management Framework (PDF, 7.32 MB) demonstrates how it will create a cleaner, greener community with strategies, plans and policies to deal with current and emerging issues.
The Framework addresses 5 key environmental issues impacting Cumberland:
Biodiversity
Waste and litter
Water and Energy Efficiency
Water and Air Quality
Corporate Sustainability
A snapshot of Council's policy
Biodiversity Strategy 2019
Council's Biodiversity Strategy 2019 presents a strategic and coordinated approach that has been developed by Council in consultation with the community to effectively protect, manage and enhance biodiversity in the Cumberland area.
Council's actions are addressing objectives for 3 key focus areas:
Key Focus Area 1: Community Awareness, engagement and action
Key Focus Area 2: Habitat connectivity and condition
Key Focus Area 3: Planning and innovation
Waste and Resource Recovery Strategy
The Waste and Resource Recovery Strategy addresses waste management. It encourages the Cumberland community to reduce waste and recover resources. It also ensures clean public spaces.
The strategy has 6 key focus areas and associated actions that will be delivered over the next 5 years to:
Avoid and reduce waste generation
Increase recycling and divert more waste from landfill
Manage problem household waste better
Reduce illegal dumping and littering and enhance cleanliness
Lead by example
Improve Council's waste profile in the community
Water Savings Action Plan
Cumberland's Water Efficiency Plan aims to improve water efficiency across Council's facilities and assets. The Plan reviews water usage at key sites and identifies feasible opportunities to reduce water consumption.
Energy Savings Action Plan
Cumberland's Energy Savings Action Plan aims to reduce energy consumption and improve our organisation's energy management practices by implementing energy saving measures and actions. The Plan identifies opportunities for energy efficiency at selected sites to enable more efficient energy use at our facilities thereby reducing costs and realising environmental benefits.
For more information contact Council on 02 8757 9000.