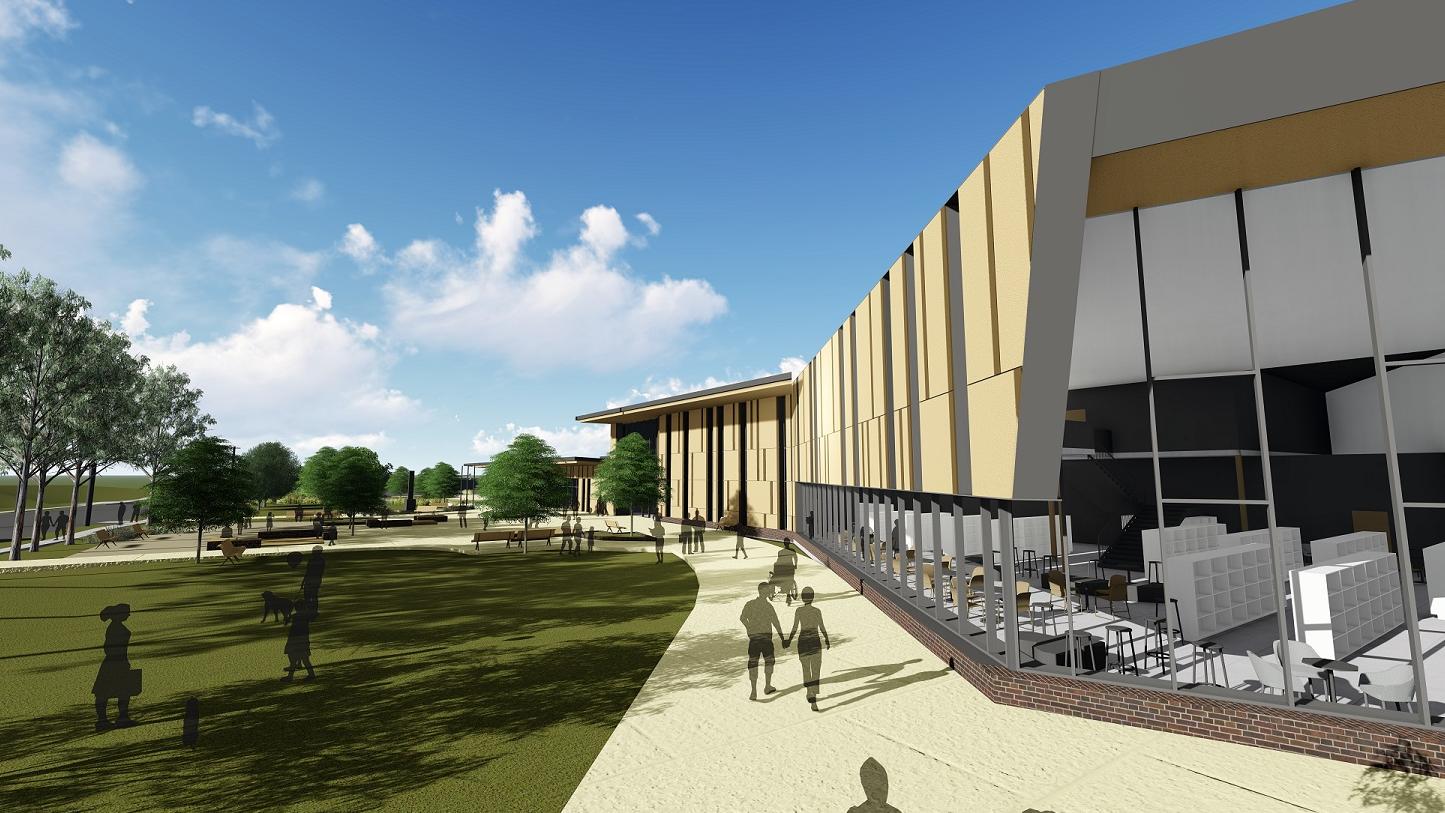 Construction is well underway on the development of the Granville Centre - jointly funded by Cumberland City Council and the NSW Government's Stronger Communities Fund.
Where is the Granville Centre located?
The new $23 million purpose-built community facility will be located at the Granville Memorial Park site, at the location of the former Granville Youth and Community Recreation Centre.
What can you do at the new centre?
The new Granville multi-purpose centre will give local residents a place where they can meet, study, create and perform.
The centre will see a collaboration of Council services and facilities including:
A 1000sqm library with training rooms, reading, study, youth and kids areas
An art gallery with exhibition and residential spaces and leased consulting rooms
Community spaces for hire including a large hall accommodating over 300 people
Two studio spaces
A lounge space, commercial kitchen and a creative suite of recording and video spaces
A new pool entry including café and kiosk areas
Storage and amenities facilities
An outdoor multi-sports court and a playground.
Find out about the Granville Centre construction and project timings