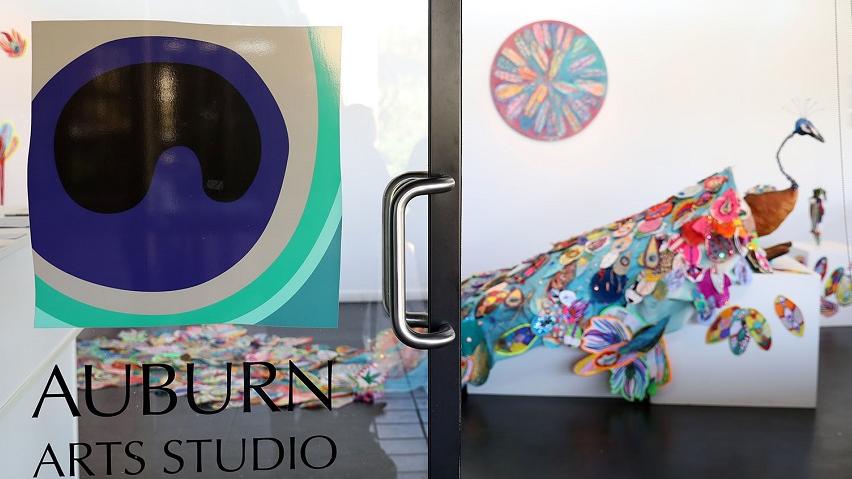 PeacockWallaby
PeacockWallaby is a unique collaborative artwork installation created by Studio A and Makers Circle artists, Cumberland's local community, including students from Auburn West Primary School, program participants from Guilford Community Centre, young people, parents and bubs, and people with disability.
It is a fantastical amalgam of colour, texture and detailed materials, initiated through shared community making.
Studio A is a supported studio based in Sydney that tackles the barriers that artists living with intellectual disability face in accessing conventional education, professional development pathways and opportunities needed to be successful and renowned visual artists. The enterprise paves professional pathways for such artists so that they can achieve their artistic and economic aspirations.
Studio A artists Katrina Brennan, Emily Crockford, Guy Fredericks, Lauren Kerjan, Daniel Kim, Catherine McGuiness and Damian Showyin participated in an artist residency at the Peacock Gallery in the Auburn Botanic Gardens throughout June-August 2019.
PeacockWallaby: A Community Collaboration with Studio A and Makers Circle - Video
Peacock Wallaby: A Community Collaboration with Studio A and Makers Circle - Accessible Video