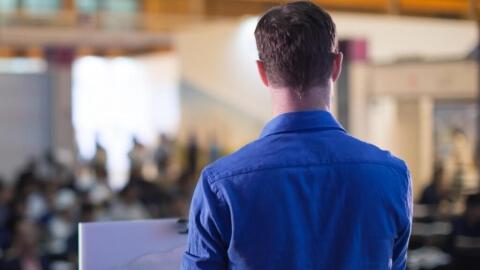 Persons wishing to address Council in relation to an item on the agenda must register by completing the 
Request to Address Council form (PDF, 133KB) by 5pm the day before the meeting.
---
Terms and conditions
The public forum operates under the following provisions:
Each speaker will be allowed three (3) minutes to address the Council with a two (2) minute extension of time.
Legal representatives acting on behalf of others are not to be permitted to speak at a public forum unless they identify their status as a legal representative when applying to speak at the public forum.
Speakers at public forums must not digress from the matter(s) they have applied to address the Council on. If a speaker digresses to irrelevant matters, the chairperson is to direct the speaker not to do so. If a speaker fails to observe a direction from the chairperson, the speaker will not be further heard.
The speaker must refrain from engaging in disorderly conduct, publicly alleging breaches of the Council's code of conduct or making other potentially defamatory statements.
Related documents
For further information, read through the Code of Meeting Practice (PDF, 270KB)