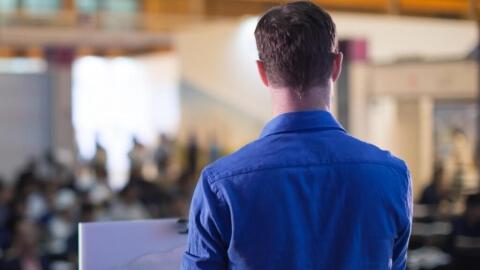 How to address
Complete the Request to Address Council form
Submit the form to be received by Council by 2pm on the day of the Council meeting.
You will be allocated 3 minutes to speak on the item.
Terms and conditions
The public forum operates under the following provisions:
The Public Forum session is limited to 30 minutes.
Each speaker will be limited to asking one question which must not exceed 3 minutes including if the speaker or the Chairperson considers it appropriate for the purposes of clarification, a brief explanation of the reasons for the question.
All questions must be submitted on a duly completed and signed application form (the ('Request to Address Council Form') and lodged with the Public Officer or General Manager by 2pm on the day of the meeting.
The speaker must address the Council courteously and must only speak on the topic of their question as submitted.
The speaker must refrain from making allegations about individual Councillors, Council Staff or other members of the Community.
Related documents
For further information, read through the Code of Meeting Practice (PDF, 233KB).