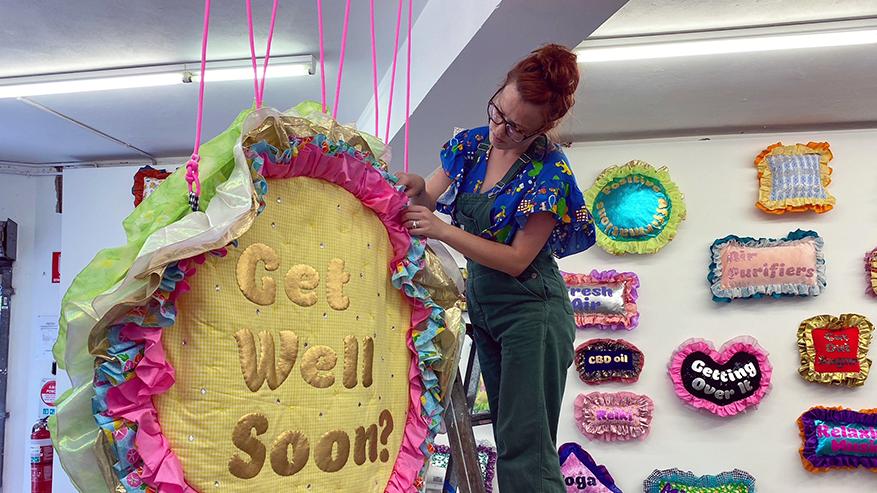 Supported Studio Workshop Program - Call out for EOIs
---
About the Program
Our Granville Centre Art Gallery (GCAG) has received funding from The Department of Social Services, Information, Linkages and Capacity Building (ILC) to develop a pilot studio based workshop program, for emerging artists with disability, d/Deaf and Hard of Hearing artists and/or Disabled Creatives.
The program has been initiated to support the artistic and professional development of local emerging artists within a visual arts framework and will be run two days a week from July to November 2022.
It includes opportunities for emerging artists to:
Learn and be mentored by professional artists
Access creative studio workshop space
Connect with the Granville Centre Art Gallery exhibitions, curator(s) and gallery team
Collaborate with other participating artists to create new work for exhibition.
In partnership with GCAG, this program will be led by an arts facilitator with disability or who is d/Deaf or Hard of Hearing or who identifies as a Disabled Creative.
Key Dates in 2022
February to March
Arts facilitator and arts support worker Expressions of Interest (EOI) assessments and interviews.
March to April
Program development and EOI call-out for emerging artist participants with disability, d/Deaf and Hard of Hearing artists and/or Disabled Creatives.
July to November
Program implementation and delivery.
September to December
GCAG exhibition and public program.
Further information
For enquiries, please contact Kristina Tito, Arts and Cultural Projects Producer by phone 02 8757 9405 or email kristina.tito@cumberland.nsw.gov.au.