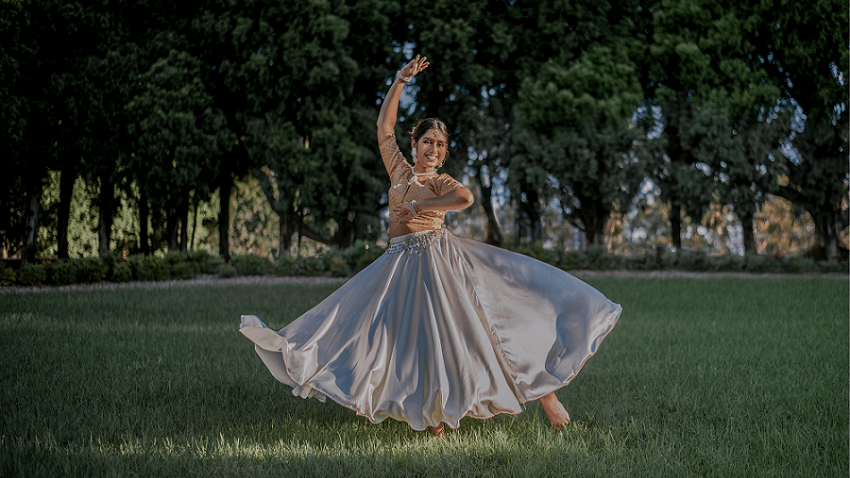 Event details
Get active and learn at your own pace in video dance tutorials which take you step by step through learning a traditional dance from the Indian subcontinent. Suitable for all ages and dance abilities.
Video dance tutorials are created and led by Western Sydney based dancer and choreographer Auntora Chowdhury.
---
Dance lesson for children and families (9 minutes)
---
Dance lesson for adults - Ghar More Pardesiya (18 minutes)
About the artist
Auntora is the founder of Ekta Creative Dance Studio based in Western Sydney.
She is a dancer and choreographer who specialises in traditional Bengali dance, Bharatanatyam, Kathak, Odissi, Bollywood, Folk and contemporary dance styles.
For more information visit the Ekta Creative Studio website.