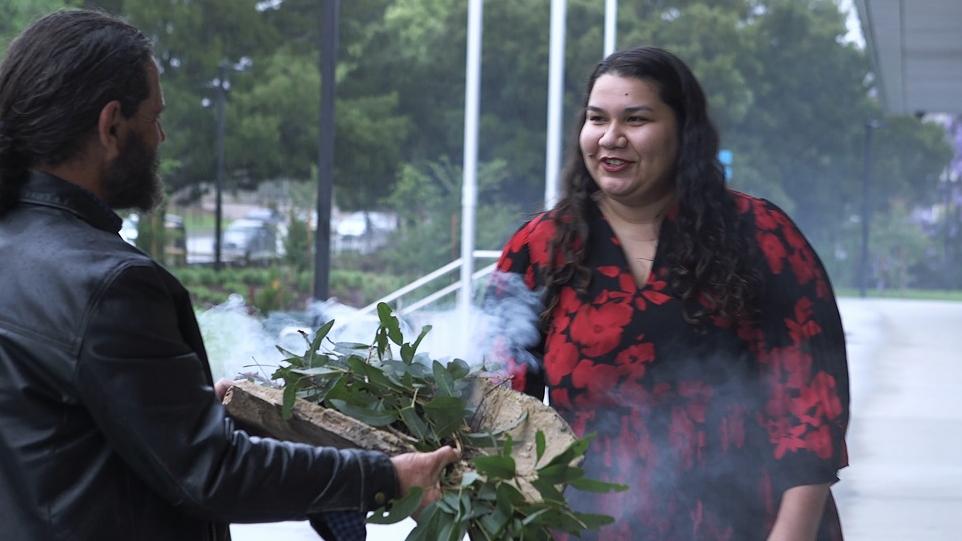 We're seeking expressions of interest from Darug and other First Nations peoples to connect with us through opportunities to 'Walk on Country' (3.6km return) along Prospect Creek, to support the deepening of our awareness and respect for Darug connection and cultural knowledge of the Prospect Creek waterway area.
Location
Meet and gather at Jack Ferguson Park carpark off Gipps Road, Smithfield.
Program details
We aim to support the development of new cultural programming related to Prospect Creek focusing on Darug history, culture and connections to, and caring for Country. The 'Walks on Country' will support organic reflection on the past, present and future importance of this site and as a culturally significant Darug site that leads to Prospect Hill.
Key reflections had whilst walking on Darug Country will lead future planning, with potential opportunities to develop new:
Signage showcasing Darug history, culture and stories of place.
Audio tours of the above in Darug, English and other local community languages.
Educational materials related to Darug connection to place.
Programming and activation linked to Councils broader cultural programs and events.
Establishment of creative partnerships, collaborations and key working groups.
These 'Walks on Country' are a first step in the intended co-collaboration and design of new opportunities for Councils cultural programming and placemaking along Prospect Creek towards Prospect Hill.
Transport options
Western Sydney bus 800 – Blacktown to Fairfield via Wetherill Park stops at Gipps Road opposite Gipps Road Sports Complex/Jack Ferguson Recreational Area.
Please don't hesitate to let us know if you have any access requirements.
A community bus can be made available where needed.
Contact us
To find out more about this program or express your interest, please contact our Aboriginal Education and Program Officers by email aboriginal.programs@cumberland.nsw.gov.au or phone 02 8757 9833.