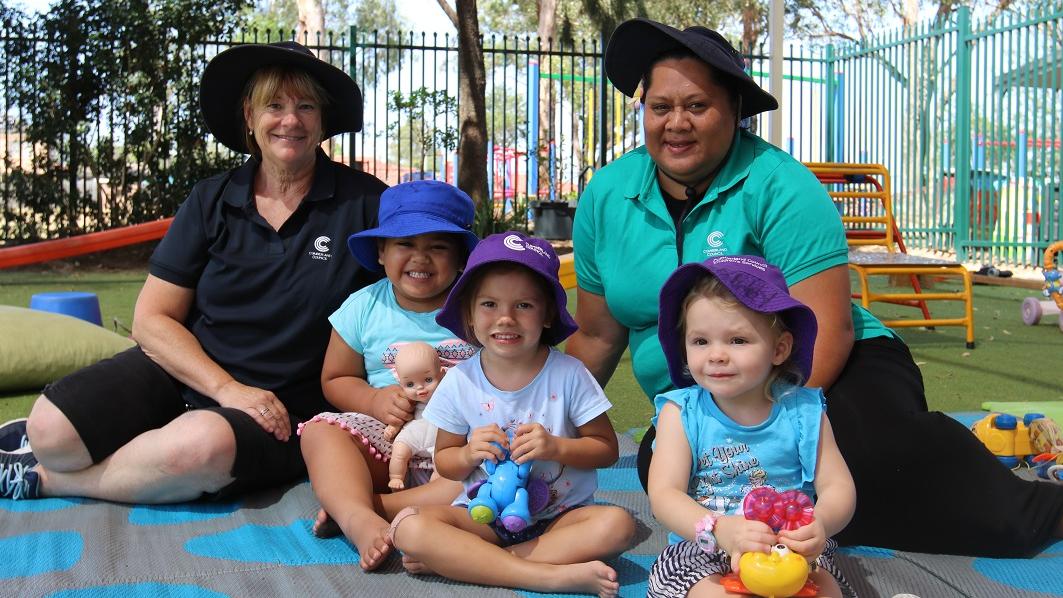 Why choose Cumberland Council's Education and Care services
Council runs a wide range of Education and Care centres throughout the Cumberland region.
There's many reasons to choose Council run child care
Centres are non-profit and income is reinvested into the services. This helps Council to provide the best possible care for children.
Centres often go beyond the National Quality Standard.
Staffing levels are often above licensing requirements.
Parent involvement is welcome. A Parents Networking Group provides social opportunities and partnerships with parents and educators.
Programs are developed around the abilities of each child – allowing the centre to nurture, challenge and ignite their imaginations and build on their education.
All centres are inclusive of race, religion, ability and background.
Every centre is safe and hygienic.
Staff are committed to providing the best education and care possible.
Discover the Benefits of Belonging to Cumberland Council's Education and Care services (PDF, 459KB).
Additional information
Educators at Council Child Care Centres
All educators and carers are chosen by a recruitment process.
Criteria includes:
Qualified and experienced professionals dedicated to high standards of care
First aid training
Child protection training
Staff often hold degrees or diplomas in their area of specialty
Child Protection
Cumberland Council actively opposes child abuse in every form and supports child protection and abuse prevention.
Council believes that child protection is a broad responsibility for the general community and staff, which involves:
Minimising the possibility of child abuse occurring.
Training staff in best practice to ensure a safe environment for children.
Raising child protection awareness in the general community.
The immediate response to allegations of reportable offences/abuse and the implementation of thorough employment procedures.
Increasing awareness of the community and staff.
This is reflected in Council's preventative strategies.
National Quality Standard
The National Quality Standard ensures that the following benchmarks are met or exceeded at our centres:
The safety, health and well-being of children.
Achieving beneficial outcomes for children through high-quality educational programs.
Families' understand what distinguishes a quality service.
Council constantly monitors its services to maintain the best level of care achievable. This care must meet or exceed the National Quality Standard.
Like-minded organisations
Bravehearts: A not-for-profit organisation which aims to empower, educate and protect society. It provides healing and support for those affected, plus child sexual assault prevention and protection strategies through increased education and research.
Commission of Young Children: Aims to improve the safety, welfare and wellbeing of all the children in New South Wales.
NAPCAN: Aims to make significant contributions to the wellbeing of Australia's children and young people by raising the awareness of child abuse and neglect and its impacts. It develops and promotes effective prevention strategies and programs.