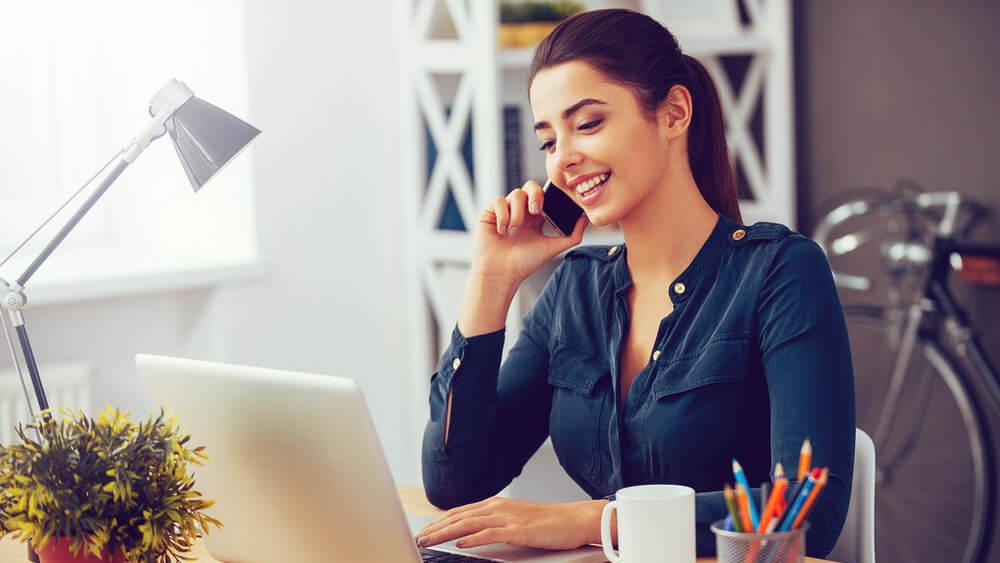 Help is available
Council recognises that the current situation with COVID-19 impacts our local business community and we understand your concerns around reduced revenue, financial and legal obligations, management of employees, maintaining workplace health and planning around disruptions. Some of the ways we are supporting and promoting local businesses and keeping you informed during COVID-19 include the measures below.
A Message from the Mayor - Support for small business
Support for local businesses in Cumberland City
Shop Local initiative
Many local businesses have innovative responses to continue service delivery. To support and promote our local businesses, Cumberland City Council is launching a Shop Local campaign. It will enable local businesses to list their details on a dedicated Cumberland City Council web page – allowing customers to quickly find:
• Shops and services that are still trading
• Trading hours
• Business contact and website details
• Delivery and order processes
• Special offers
If you are a local business and would like to participate in this initiative, please complete the online registration form. This initiative is free.
If you require more information or assistance, please call Natalie Yu Council's Business Engagement Coordinator on 02 8757 9491. Or email natalie.yu@cumberland.nsw.gov.au
Employ Local initiative
Cumberland City Council encourages local businesses to take advantage of this service and advertise your vacant positions, free of charge on our Employ Local page to attract local jobseekers.
Please use our easy to fill out Local Employment Opportunity Submission Form to add any vacancies you may have.
If you are looking for work check out our Employ Local page to see jobs on offer from local businesses in the Cumberland Council area.
One-on-one Business Advisory Services
Manage Business During Disruption
Manage Business During Disruption Webinar – Presented by Angela Haynes, President of Cumberland Business Chamber
Date: Wednesday 15 April 2020
Time: 5:30pm to 7pm
About our presenter.
Angela Haynes is the President of the Cumberland Business Chamber.
She has spent the last 15 years working in restructuring services for PwC and now KPMG. A specialist in critical business planning, restructuring options and turnaround advisory, Angela holds a Bachelor of Commerce from Western Sydney University and is a qualified Chartered Accountant. She has lectured in applied finance at Macquarie University and served on Government, Not For Profit and private company boards.
This free 1.5-hour webinar will cover:
Proactively managing the challenges created by COVID-19.
Key considerations for business in a rapidly changing environment - cash flow, crisis operating models, stakeholder management, contingency planning and looking to the future.
A COVID-19 business checklist - a practical strategic and operational framework to support business in this time of disruption.
In light of the recent health advice, the workshop will be delivered online as a webinar.
You will receive an email from Cumberland City Council with the link to join the webinar, the day prior to the event.
NSW Government assistance
New Changes from NSW Planning to respond to COVID-19
The NSW Government is working with councils to support communities across the state in response to COVID-19. There is a list of Ministerial orders currently in force including
Extended days for construction work
Flexibility for food trucks and dark kitchens
Temporary workers accommodation
Retail trading and operating hours and waste disposal
Home businesses operating hours
Supermarkets and other retail outlets can receive deliveries 24 hours a day
The list will be updated progressively. For details please visit https://www.planning.nsw.gov.au/Policy-and-Legislation/COVID19-response
Cash grants to small businesses
NSW Government has announced $10,000 cash grants to small businesses impacted by COVID-19 and who may be eligible to apply for a $10,000 cash grant
Application is via Service NSW www.service.nsw.gov.au / 13 77 88
Criteria and eligibility – businesses should check the Service NSW website for full details.
Financial assistance from NSW Government
$450 million will be provided for the waiver of payroll tax for businesses with payrolls of up to $10 million for 3 months (the rest of 2019-20). Details
$80 million will be provided to waive a range of fees and charges for small businesses including bars, cafes, restaurants and tradies. Details will be finalised soon.
Free Mediation for Small businesses with Commercial Disputes
Mediation help with rent, retail leases and talking to your agent or landlord.
The Mediation Services of NSW Office of Small Business Commissioner offers mediation services, along with negotiation and procedural advice, to assist in the resolution of small business and retail lease disputes.
Businesses are encouraged to speak frankly with the landlord/contractor about rent and retail lease matters. If after discussion you require further advice, you can contact the NSW Office of Small Business Commissioner's regarding their mediation services on 1300 795 534 or submit an online inquiry via www.smallbusiness.nsw.gov.au/contact
The mediation service is provided to small businesses experiencing commercial disputes, assisting at any stage of a dispute, helping those involved to address key issues and find solutions.
Federal Government assistance
Job Keeper
Businesses impacted by the coronavirus will be able to access a subsidy to continue paying their employees. Sole traders may be eligible to receive the JobKeeper payment if their turnover has reduced. There are links to fact sheets below.
For Employees
If you're an employee for an organisation which has had a 30% reduction (or more) in sales due to the coronavirus crisis your employer can apply for $1500 a fortnight to cover your wages for 6 months. If you were employed on 1 March 2020, you'll receive the money whether you are full-time, part-time or casual (casuals must have been employed for at least a year). The Government will start to pay the money to your employer on 1 May 2020, but your employer is meant to start paying you ASAP. NZ citizens with subclass 444 visa are eligible for this payment. If you've already been sacked speak to you employer about going back.
For Sole Traders
Sole traders may be eligible to receive the JobKeeper Payment if their turnover has reduced. Following registration by the eligible business, the Government will provide $1,500 per fortnight per eligible employee for a maximum of 6 months. Find out more

For Employers
If you're an employer, you will need to register for the JobKeeper payment

Both Employees and Employers
Find out more on the Australian Government Business Website
Support for Various Business types
Small businesses impacted by COVID-19 are now able to defer their business loan repayments for 6 months. The package includes a deferral of principal and interest repayments for all term loans and retails loans for 6 months, for small business customers with less than $3 million in total debt owed to credit providers. Currently, banks agreed to participate include AMP Bank, ANZ, Bank Australia, Bank of Queensland, Bendigo & Adeladie Bank, Commonwealth Bank, HSBC, Macquarie Bank, National Australia Bank, Suncorp Bank and Westpac.
If you are experiencing difficulties of tax and super obligations, please contact ATO Emergency Support Infoline on 1800 808 218 or for personalised support.
Sole trader without employees
Support for Employers
Support for Companies
Infection Prevention and Control eLearning Modules
Access a suite of eLearning modules have been developed by Australian Commission on Safety & Quality in Health Care.
This offering provides information on the principles of infection prevention and control. Many of these modules are of value to those involved in Aged Care, the community in general and workforce - such as hairdressers.
A certificate of completion can be obtained once all modules are completed. For further information, visit www.safetyandquality.gov.au
Other measures of supporting the flow of credit
Quick and efficient access to credit for small business
Mental Health Resources
Look after your mental health
Resources to use and share to stay mentally healthy during the COVID-19 Pandemic.