Message from Mayor Lake
---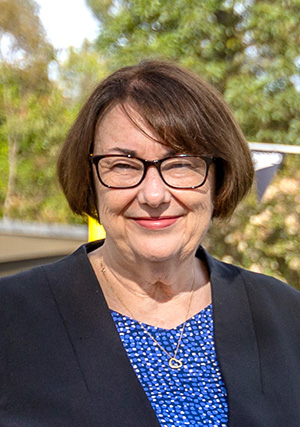 Granville Train Disaster Memorial Service
The memorial service for the 46th anniversary of the Granville Train Disaster was held last week to commemorate the 84 people who lost their lives and the hundreds that were injured in the accident. The Prime Minister, the Hon. Anthony Albanese, local Members of Parliament, Councillors and local community members attended the service, as we reflected on the tragic incident and paid our respects to those who lost their lives and those who risked their lives to save others.
Dolly Parton Imagination Library
The Dolly Parton Imagination Library, which is a free book-gifting program, has been extended until 2024 to allow for more newborn children in Cumberland to participate. Children born between 1 January 2022 and 30 June 2024 who join the program will receive a book each month, until they turn five. This early literacy program was highly successful when launched in Cumberland in 2022, and I am very pleased to see the program continue. To register your child or for more information, visit www.cumberland.nsw.gov.au/imagination-library
Lohri and Pongal Celebrations
I recently attended the celebration of the Indian festival, Lohri, held at the Wentworthville Community Centre. The event was held by the Australian Hindi-Indian Association as part of their monthly seniors meeting. The Minister for NSW Multiculturalism and Minister for Seniors, the Hon. Mark Coure attended the meeting along with our Deputy Mayor, Clr Saha. I also joined our Tamil community and fellow Councillors in celebrating Pongal, the harvest festival, held at Holroyd Gardens. These events are a wonderful opportunity to experience cultural festivities and embrace our vibrant multicultural communities in Cumberland.
Australia Day Events
Council is gearing up for its annual Australia Day event that will be held this Thursday. To start the day, we will welcome our newest citizens into the community at our first Citizenship Ceremony for the year. Council's Australia Day event will be held in the evening at Holroyd Gardens and will feature live entertainment from local musicians and DJs, a variety of food trucks, an outdoor cinema screening 'Back to the Outback', an assortment of garden games and a spectacular fireworks display. I encourage you all to bring your families and enjoy the activities. To view the program or for more information visit www.cumberland.nsw.gov.au/australiaday
Mayor Lisa Lake
8757 9856 | Lisa.Lake@cumberland.nsw.gov.au
Your Rates at Work
---
Within the last fortnight, Council crews successfully:
Repaired 172 potholes
Swept 834 km of roads
Cleaned 192 stormwater pits
Completed works within the last fortnight:
Railway Terrace, Guildford – Asphalt works
Stanhope Street, Auburn – Asphalt and pavement works
Works at Council Parks and Open Spaces:
Top dressing and aeration works
Soil moisture, surface hardness and irrigation repairs
Synthetic fibre installations
Holroyd Gardens is being prepared for Council's Australia Day event with a fresh coat of mulch applied to all garden beds and maintenance throughout the gardens
Woodville Golf Course fairways, tees and greens have been fertilised in preparation for the Seniors Festival
Let us know of any issues in your area by using the Snap Send Solve mobile app which can be found on Council's website: www.cumberland.nsw.gov.au/snapsendsolve