Message from Mayor Lake
---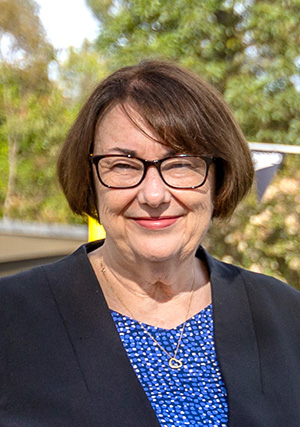 Diwali Celebrations 2022
Diwali celebrations are lighting up our community with residents decorating their houses to mark the annual event. Diwali is also known as the 'festival of lights' symbolising the victory of light over darkness. To celebrate, Council will be hosting a Diwali Festival in Wentworthville on Saturday 29 October from 5pm. There'll be a variety of pop-up market stalls in the Street Bazaar, entertainment at the Bollywood Block Party and a range of food, art and cultural activities on offer. I hope to see you there on the night, and on behalf of Cumberland Council I wish you and your family a 'Happy Diwali'. For more information visit www.cumberland.nsw.gov.au/diwali
WestInvest Community Project Grants Program
In some exciting news, Cumberland Council was successful in its application to the NSW Government for funding for key infrastructure projects. As part of the WestInvest Community Project Grants Program, over $29 million has been allocated to upgrade three community infrastructure projects in Pendle Hill, Guildford and Lidcombe. This funding will help improve the local infrastructure, increase accessibility, and revitalise key facilities which is very important to creating a thriving community where we can live, work and play.
Multicultural Mawlid Concert
To mark Mawlid celebrations with the Islamic community, I was invited to attend the Darulfatwa Islamic High Council of Australia's Multicultural Mawlid concert held in Homebush. The evening celebrated the birthday of the Prophet Muhammad, with thousands across the world uniting in celebration by reciting the Qur'an, praising, and sharing the story of the Prophet's honourable life.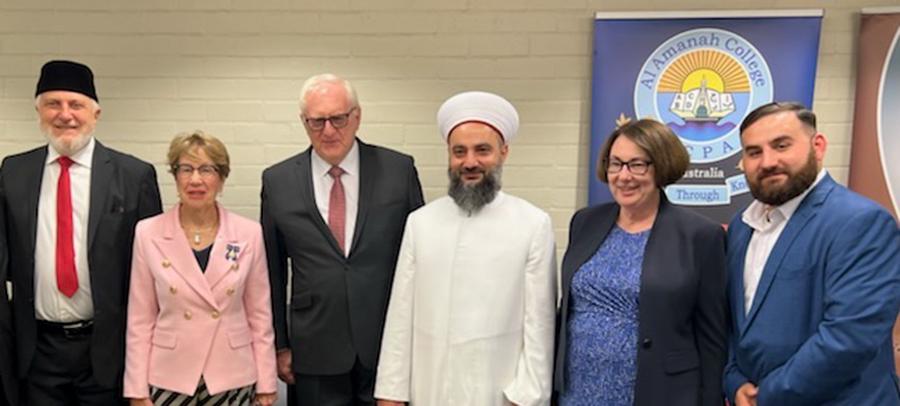 Wentworthville Community Garden Open Day
I'd like to thank the community members of the Wentworthville Community Garden for putting on a great open day. It was a wonderful day with hundreds turning out to explore the garden, browse the market stalls and grab a bite to eat. The garden is blooming with vegetables and is open to the public on weekends and Wednesdays. For more information visit www.cumberland.nsw.gov.au/our-environment
Your Rates at Work
---
Maintenance works completed recently include:
The repairing of 156 potholes
The sweeping of 1347 km of roads
The cleaning and removal of debris from 13 stormwater pits
Road works have been completed at the following locations:
Maunder Street, Regents Park – 300 metres
Cumberland Road, Auburn – 260 metres
Cardigan Street, Auburn – 390 metres
Monash Street, Wentworthville – 190 metres
Leonie Crescent, Berala – 135 metres
Chestnut Road, Auburn - 200 metres
Let us know of any issues in your area by using the Snap Send Solve mobile app which can be found on Council's website: www.cumberland.nsw.gov.au/snapsendsolve
Have Your Say
---
The Future of Westmead South
Council is planning for the future of Westmead South and we want to hear from you!
Following the preparation of the Westmead Place Strategy by the NSW Government, we are undertaking planning work to shape the growth of Westmead South over the next 20 years. A concept land use plan has been developed with a focus on sustainable growth and development, a range of housing close to jobs and public transport, and opportunities to preserve the local character in the area.
Council will be setting up various face to face sessions throughout Westmead South and we encourage you to come and talk to Council staff about the future of Westmead South.
For more information, details of the pop-up stalls and to provide feedback, visit: https://haveyoursay.cumberland.nsw.gov.au/westmead-south
Local Citizen of the Year and Community Pride Awards - Australia Day 2023
---
If you know someone who has made an outstanding contribution to the community, we want to hear from you! Nominations for the Local Citizen of the Year and Community Pride Awards - Australia Day 2023 are now open. Fill in a nomination form before Friday 4 November 2022.
For more information, visit:
www.cumberland.nsw.gov.au/coty