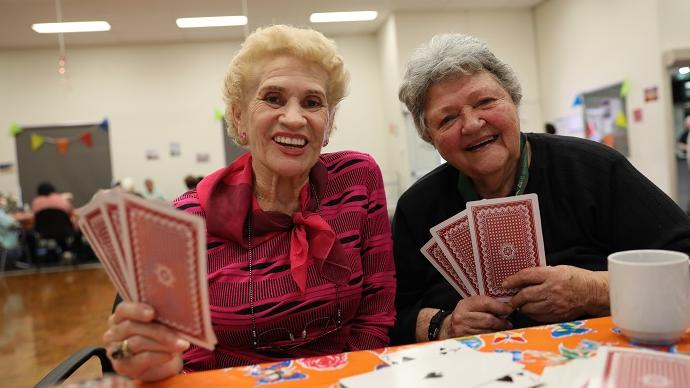 Life is for living well
More than 15% of the Cumberland population is over the age of 60. And it's set to grow over the next decade.
Seniors make an enormous contribution to our community, so Cumberland City Council is pleased to offer a wide range of programs that enable their continued participation and activity.
The events advertised on this website are run by both Council and local organisations. Feel free to join us for as many events as you wish.
Bookings and cancellations
Please RSVP by phone for all events and programs
If an event is cancelled, only registered participants will be notified
If you need to cancel your booking, please notify the organiser as soon as possible - so that others can participate
For Council events that require a booking fee, at least 48 hours notice must be given for cancellations to obtain a refund
Council takes no responsibility for the delivery and quality or cancellation of external community organisation events
Accessibility
All Cumberland City Council hosted events are:
Wheelchair accessible
Close to accessible parking
Have accessible toilets on site
Have plenty of seating
For accessibility at community organisation events, please contact the event organiser for more information.
Access Loop Bus
Council provides a free loop bus for all seniors in the Auburn area. This bus is wheel-chair accessible, but you must call to inform the operator of your travel intentions first.
Non-Council events
A number of events in this program are hosted by local community organisations and groups. Please contact the event organisers listed with the event to find out more about accessibility.