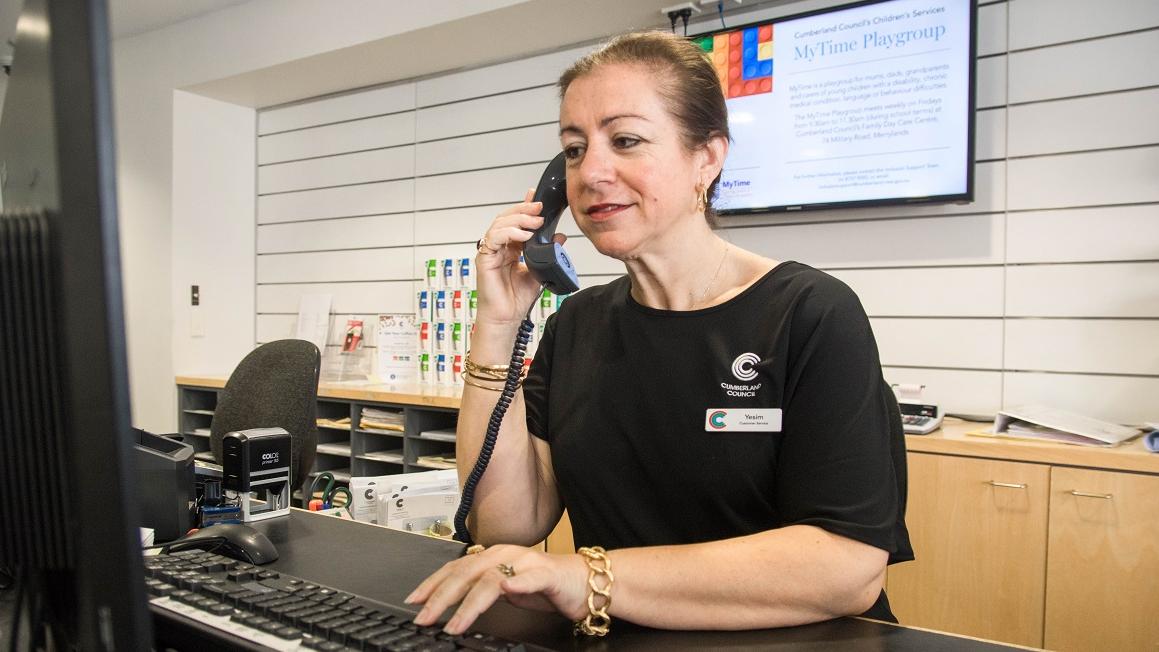 Council is bridging the employment gap
Council is committed to providing an accessible and inclusive workplace for all. It recognises that people with disability may face additional barriers in their search for sustainable and meaningful employment.
Partners with people who help
We have partnered with the National Disability Recruitment Coordinator and the Australian Network on Disability to review and improve our recruiting processes to ensure they are not a barrier to YOUR career.
Council has also partnered with Disability Employment Service providers to provide employment and training opportunities for people with disability. The commitment to continue these partnerships is demonstrated in our Disability Inclusion Action Plan.
Local Disability Employment Service providers including Ability Options and Fighting Chance also work closely with Council and keep it informed about best practice for equal rights of people with disability in the workforce.
Let us be part of YOUR success story.
Steps Council has taken
Council has modified the work environment to support employees with disability including, but not limited to:
Reducing hours to accommodate employees
Job re-design
Utilising job access to make workplace modifications
The development of our Reasonable Adjustment Policy allowing new and existing employees to request further adjustments and support to ensure they can reach their full potential.
Applying for a job
Visit our positions vacant page to find that job that's right for you.
If you are unable to submit an on-line application, please contact the HR Department on 02 8757 9000 or email hr.services@cumberland.nsw.gov.au to discuss an alternative way to submit your application.
Applicants can also contact HR using the National Relay Service on 13 36 77.
Stephen's story
Read Stephen's Story
'I started displaying symptoms of Proliferative Diabetic Retinopathy (PDR), a condition which essentially affected the vision in both my eyes – a scary development, which would cause concern for anyone, especially a librarian.
I had been the Local Studies Librarian at Council since March 2005, a job looking after the library service's collection relating to the history and development of the area, and also the Family History collection.
I really have to sing the praises of my supervisor, the Manager of Library Services, and the rest of the library staff, who worked around me while I had weekly treatments, or recovered from operations. Unfortunately, for a while I lost total vision in both eyes, requiring a third operation and a solid nine-months off work, allowing my vision to settle and for me to readjust to my new conditions.
When I returned to work, a large monitor and a special magnifier, provided by Vision Australia, was installed on my PC. Larger screens have also been installed on the public PC's so I can help with public enquiries as well.
I'm very fortunate, that my position was left open for me. When I returned to work in August 2010, I wasn't (at that time) able to cope with the full-time hours, so Council created a new Local Studies Library Officer position for me.'
Stephen Coppins, Librarian, Cumberland City Council
'As Stephen's manager, it was difficult for me to witness Stephen's deteriorating eyesight and his frustration at not being able to achieve what he used to.
We really value Stephen, he is a genuinely nice person, always willing to go that extra mile for people. His knowledge of all things local is extensive, and as such, we didn't want to lose his specialist skills and personal qualities. With that in mind, we set out to do everything we could to facilitate Stephen's return to work, and to keep him there!
I must acknowledge the HR team as they provided much-appreciated advice and guidance. I believe that the process has been successful and mutually beneficial. We retained Stephen and his amazing skills, and he maintained his independence and job to pay his mortgage. All in all, a win-win situation.'
Margaret Simencic, Stephen's Manager