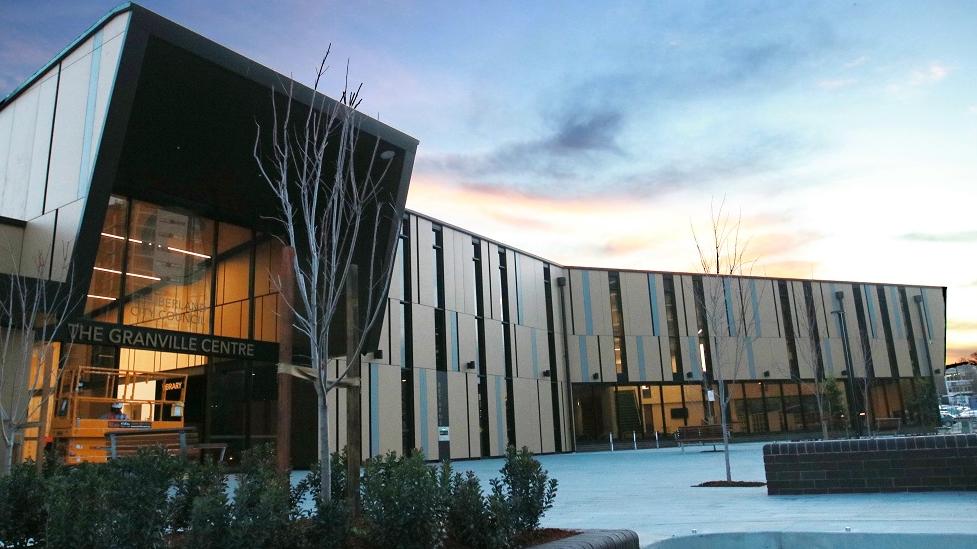 Cumberland City Council is calling for Expressions of Interest (EOI) for the use of the bookable spaces at The Granville Centre for all private, community and/or business activities, programs and functions/events both regular or casual bookings.
The Granville Centre is located at 1 Memorial Drive, Granville.
This new $25 million centre is Council's largest community facility at over 2000m2 across two floors, and is designed to be a vibrant meeting place of community activity supported by the co-location of Council services and programs.
Important dates for regular hire applications
EOI opens: Monday 10 August 2020
EOI closes: Wednesday 2 September 2020
Applications will be assessed and applicants will be notified
Mandatory induction date: Tuesday 1 September 2020, from 2pm
Booking commencement date: Week 2, September 2020 to 30 June 2021
---
Application and relevant documents
How to submit an application
Applicants must complete the booking application form and submit to Cumberland City Council via email:
Emailed to: granvillecommunitycentre@cumberland.nsw.gov.au
All applications must be received by the closing date and time of 4pm on Wednesday, 2 September 2020.
Further information
For further information and enquiries please contact Moana Kailahi, Granville Centre Coordinator on 02 8757 9027.