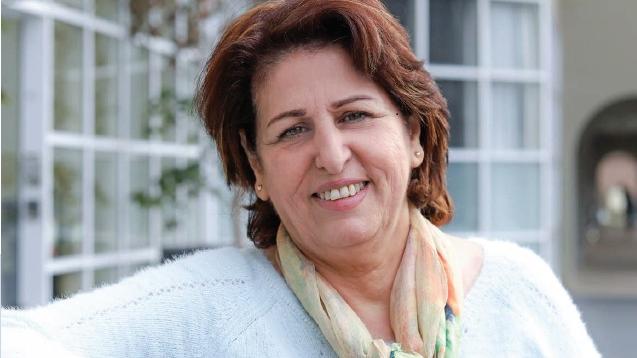 'In Syria I was a Mechanical Engineer.'
'When I started studying, there weren't many women Mechanical Engineers. It became my responsibility to look after grain silos - making sure they were structurally sound and didn't leak.
Then I taught mechanical engineering to young boys. I enjoyed this a lot - finding ways to make the subject interesting for them.
In the 1990s I visited my sister in Australia. She was married to a Syrian man and had immigrated to Australia. We visited beaches and saw the animals. I was a tourist and I enjoyed my visit - but, it never occurred to me I would end up living here.
When war broke out in Syria, I had to escape. My family said go to Australia. A lot of people from my village also came here, so I'm not alone.
The hardest thing about life in Australia is the language. Learning proper English is difficult. I didn't have to speak English in Syria. But I have found that Australians are very patient when you talk to them. They understand.
I don't want to go back to Mechanical Engineering. I have already done that. Now I am looking to work with the community. I do volunteering, including at Cumberland City Council.
What do I miss about Syria? I miss everything. Everything. The people, the food, the language, the culture, the cities. But I am safe here.'