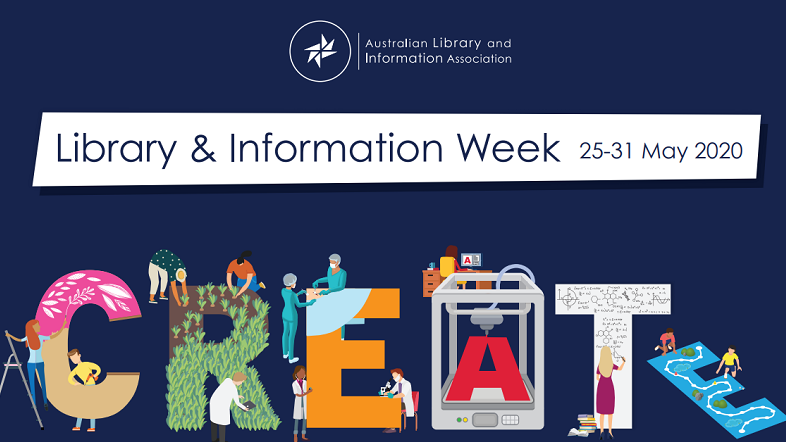 25 May to 31 May 2020
Library and Information Week provides the community with the opportunity to:
Learn about the range of services that your library offers.
Recognise the vital role which libraries and information services play for research and education.
Recognise the contribution of specialist libraries for the work outcomes in corporations, government departments, hospitals and other institutions.
Debate our information future and the government's approach to it.
Emphasise the significance of libraries in the maintenance of our history and culture at community and national levels.
Recognise the importance of library and information services as providers of services for people who may otherwise be disadvantaged by their lack of access to information and services.
Consider the role which libraries play in our local community, work, and personal life.
Activities
Cumberland City Library Services in line with the theme CREATE will be running the following online activities during Library and Information Week: