2 July 2021
---
Granville Town Square sacrifices commuter car parks
Reducing car parks at Granville train station will spell disaster and frustration for commuters and locals alike. The City of Parramatta's proposed Granville Town Square will eliminate more than 70 car parking spaces on the north side of Granville station that services commuters and hundreds of new apartments. It will create traffic havoc as drivers circle the suburbs to find parking. The southern side of Granville train station is in Cumberland City Council area, while the north side is City of Parramatta.
The proposed Granville Square Master Plan by City of Parramatta relies heavily on Cumberland City Council infrastructure, including car parking. City of Parramatta have promised to investigate extra commuter parking spaces in the longer term, but that is not good enough. It falls well below community expectations. We want to encourage locals to take public transport, but reducing commuter car parks will have the opposite effect.
I support the vision to create a new geographic and community heart for Granville. Cumberland City Council initiated that with the Granville Centre, swimming pool and open spaces. Having a complementary open plaza, residential, social and commercial opportunities on the northern side of the train tracks is a great step forward. We're preparing a formal submission on the Draft Granville Square Master Plan to convey our concerns.
---
Justice of the Peace services
You can still find a Justice of the Peace at our Merrylands Community Service Centre at Shop 1/205 Merrylands Road, Merrylands - Monday to Friday from 8:30am to 4pm. You can also search the register to find a Justice of the Peace: www.jp.nsw.gov.au/findajp.
The current stay at home orders allow you to leave home to "undertake legal obligations," so if that means you need a Justice of the Peace, you can find one in Merrylands.
---
Lights on for exercise
We're turning on the lights in parks and ovals from dusk until 9pm daily to allow extra time for exercise and fresh air. We've selected ovals to provide a mix across the local government area. Remember a maximum of 10 people can exercise together. Stay active, healthy and safe.
Everly North
Granville Park
Greystanes Sports
Horlyck Reserve
King Park
MJ Bennett Reserve
Phillips Park
Princes Park
Tom Uren Park
For more details on how our services and facilities are impacted, visit www.cumberland.nsw.gov.au/covid19
---
Merrylands Service NSW Centre
We need your support. Help us lobby the NSW State Government for the Merrylands Service NSW Centre they promised in 2019.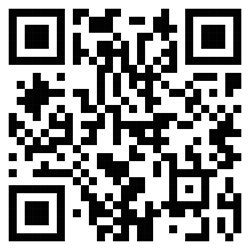 Scan the QR code above or visit haveyoursay.cumberland.nsw.gov.au to sign the petition now.
---
Palliative care for Western Sydney
Western Sydney Local Health District routinely describes itself as the biggest health precinct in the southern hemisphere so a dedicated palliative care unit is necessary.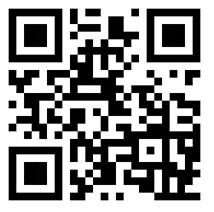 Scan the QR code above or visit haveyoursay.cumberland.nsw.gov.au/community-epetition to sign the petition now.
---
If you have any issues you'd like me to help you with, please contact me by: