3 December 2019
---
Bushfire Appeal kicks off
I'm proud to say that the Cumberland community knows how to get behind a worthy cause for the common good.
We have been hosting a Bush Fire Appeal to support those affected by the country's devastating bushfires. To kick off the appeal Cumberland Council has donated $15,000.
I have been at Council's sausage sizzle fundraisers across our wards over the past week. From Auburn and Lidcombe to Merrylands, it has been fantastic meeting you all and quite rewarding to see the support you have provided, particularly for the BBQ in my ward in Merrylands.
We have some events coming up in case you missed out on a sausage sandwich!
On Tuesday (3 December), a BBQ fundraiser is happening between 11.30am to 1pm at the Pemulwuy Marketplace Carpark on Butu Wargun Drive.
I'll see you on Saturday, 7 December (11.30am to 1pm) at the Woolworths Carpark at 6 Louis Street in Granville. We will also be in front of Wentworthville Library and Community Centre on Thursday, 12 December (3pm to 4.30pm) at 2 Lane St in Wentworthville.
Thank you to the people of Cumberland for lending a helping hand.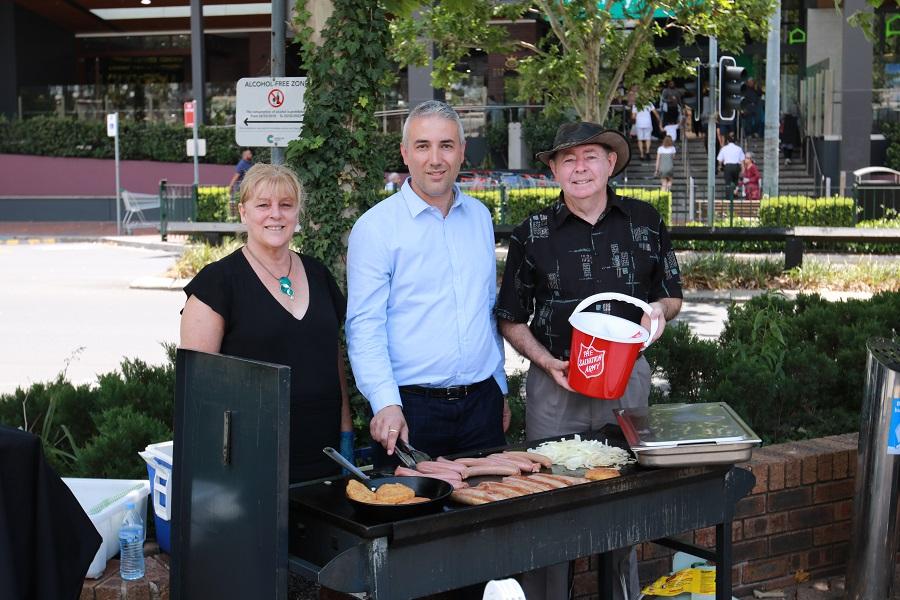 ---
Duck River clean up
I know how important Duck River is to residents in our community and for the Indigenous community. I'm pleased to report that in late October, Council staff removed rubbish from the Duck River and around the Botanic Gardens. I recently had the opportunity to go down to the area and I must say it looks fantastic.
A huge thank you to Council staff for wading into the river and cleaning it up as well as the surrounding banks. Council is committed to ensuring good water quality for this stretch of water and keeping the area clean and tidy.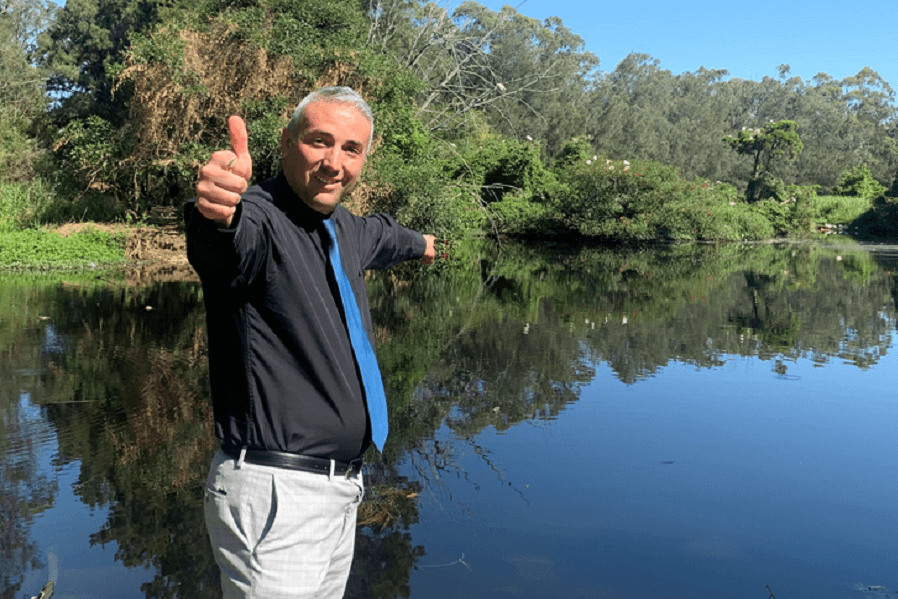 ---
New footpaths for Merrylands
A major upgrade of footpaths continues to take shape across the town centre in Merrylands.
We appreciate everyone's patience with some disruptions to street parking and pedestrian movements this past week.
I'm pleased to say that construction work is nearing completion, and these new footpaths are going to be hugely beneficial for local businesses and shoppers in the area once the project is delivered, improving accessibility and amenities in the area.