30 June 2020
---
Greater regulation needed for food delivery riders
While delivery riders seem like an easy way to get goods and services, like fast food, the realities of their presence is less impressive.
I have been approached by a number of residents who have expressed their concern in relation to the increased number of incidents related to these riders.
Our footpaths are being overtaken with bikes and riders obstructing access for residents, wait staff, and pedestrians, who in some cases, have been knocked over by careless riders.
There is limited recourse for complaint, as when you ring a café or restaurant you are informed that you need to complain to the relevant delivery company. It's an area where no one is keen to take responsibility.
As Council's powers to fine riders is fairly limited, I urge all Councils to work together with the State Government to look at the regulatory and enforcement environment for how these riders operate. This would include looking at their working conditions and ensuring award entitlements. Prohibiting cyclists from parking their bikes on the street, could also be a good starting point for local councils if we don't start to see improvements.
I would like to see the State Government adopt a tougher stance against food delivery bike riders who break the law and ride in a dangerous manner. Small businesses using food delivery services should also talk to riders about their responsibilities. You play an important part in our local economy, so I encourage food delivery services and businesses who use these services to have conversations with riders about compliance with the rules for the safety of customers and the broader community.
---
Express trains should be trialled
I am seeking the NSW Government's support to trial express train services at Granville, Auburn and Lidcombe Stations. As part of the More Trains, More Services program, the NSW Government changed train routes available to commuters in Sydney's west and south west. This ultimately cut the number of express train services stopping at Granville, Auburn and Lidcombe Stations.
As Greater Sydney works its way out of the COVID-19 pandemic, I believe that now is a good opportunity to review the train timetable to better meet the needs of our community. Our Council would support a trial of express train services at Granville, Auburn and Lidcombe Stations. The trial can rely on existing infrastructure and make it easier for our community to travel to work and spend more time with their families.
We look forward to working with the NSW Government to progress work on a trial of express train services at key locations.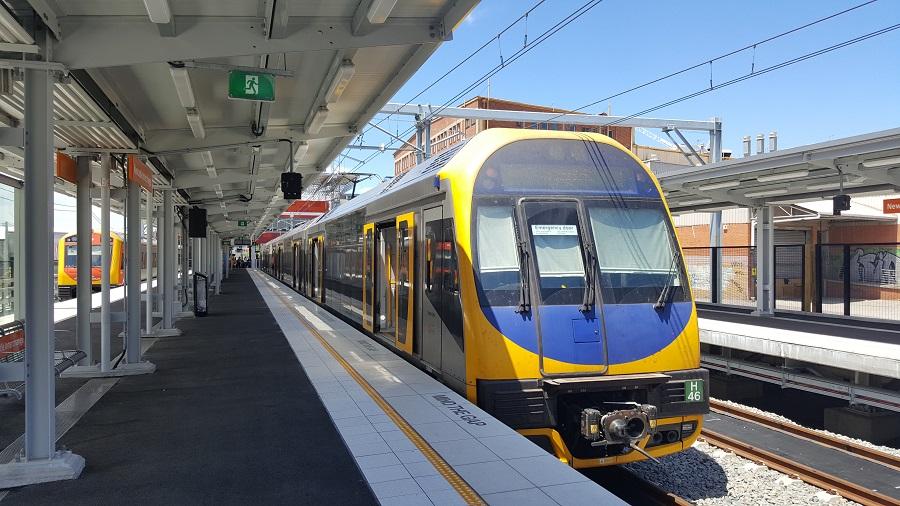 ---
Works to start on Granville Park upgrade
I'm delighted to confirm that construction is about to kick off at Granville Park Community Sports Pavilion.
As I've said before, this is important work that we can deliver when Councillors work together for the community putting aside their political affiliations. Councillor Joe Rahme and I have a strong record of working together for the benefit of our local community. This sportsground is a place for community and sports enthusiasts to bring activity and their passion for sports to life. This is an exciting step in what will be the heart of community sports in the area.
The new sports facility will include a new grandstand, multipurpose rooms, kiosk, upgraded carpark and rugby field. The total value of the project is $10.74 million. Cumberland Council has received a $2.74 million grant from the NSW Government Greater Sydney Sports Facility Fund.
The upgrade is expected to be complete by May 2021.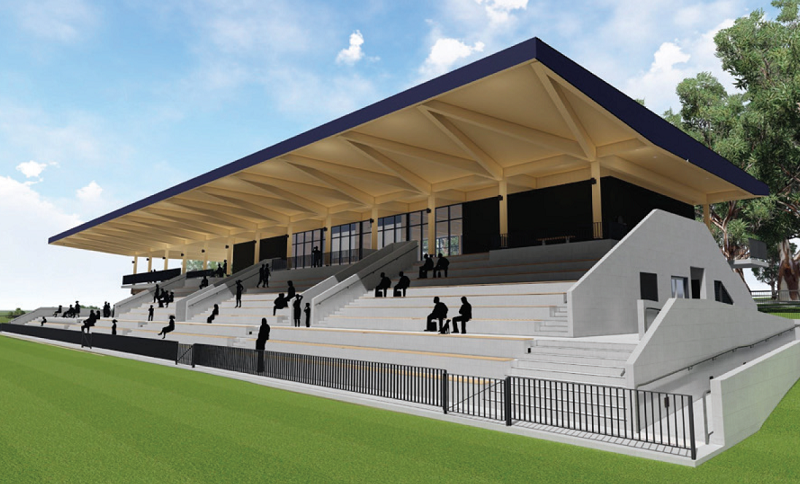 ---
Personal alarms still available
Cumberland City Council has 11 'Press for Help' alarms remaining as part of our 'Press for Help' project that provides subsidised mobile personal alarms to socially isolated or 'at risk' seniors.
If you ever have a fall, become lost or are having any other personal emergency where you need help, pressing the SOS button will immediately send your GPS location to your nominated contacts. This is a fantastic initiative for our senior community.
Please contact Council's Access and Inclusion team on (02) 8757 9577 for more information and to find out if you or someone you know is eligible in our community.
---
If you have any issues you'd like me to help you with, please contact me by