30 March 2020
---
An update on Council's response to the Coronavirus
A number of Council services closed last week as NSW moved to lockdown of non-essential services and slow the spread of Coronavirus (COVID-19).
Public safety is always our number one priority and Cumberland City Council's response to this pandemic will mirror the determinations made by the NSW and Federal Governments.
The following Council facilities have closed to the public until further notice:
Pools (Auburn Ruth Everuss Aquatic Centre, Granville Swimming Centre, Guildford Swimming Centre and Merrylands Swimming Centre)
Community centres (Auburn Centre for Community, Auburn Town Hall, Allan G Ezzy Community and Youth Centre, Bathurst Street Park Hall, Berala Community Centre; Granville Town Hall, Greystanes Community Centre, Guildford Community Centre, Lidcombe Community Centre and Linnwood House)
Tennis court hire
Community bus loop
To ensure the safety of our community all our libraries are now closed until further notice. Residents can still contact our library staff between 9am and 5pm, Monday to Friday or email Council with any enquiries at library@cumberland.nsw.gov.au
Council has cancelled Citizenship Ceremonies and non-essential public gatherings.
The following Council-run services are operating:
Council-run child care centres
Customer service functions
Waste services and street cleaning
Meals on Wheels
Public toilets
I want to reassure residents that essential services will continue.
Bins will be collected, routine maintenance and repairs will be going ahead, and our Contact Centre will remain open to answer the calls of the community.
Council is taking steps to protect staff, which includes having non-frontline staff working from home, where possible.
I also want to say that we know this situation is very difficult for small businesses. I will be proposing some measures on what Council can do to provide more support at the Council meeting on 1 April 2020.
These are difficult and uncertain times and Council is reviewing its services daily.
We're in this together and everyone needs to do their bit. Please observe good etiquette when it comes to coughing and sneezing, stay home if you are sick and practise social distancing. We will get through this as a community.
For updates on Council's response to Coronavirus and the impact on events, programs and non-essential services visit www.cumberland.nsw.gov.au/covid19
---
Help for the elderly
This is the time to come together as a community and support each other to come out the other side of this uncertain and challenging period.
Council's Social Inclusion team is providing a range of services for our Seniors who are the most vulnerable in this pandemic.
This includes welfare checks, Meals on Wheels and shopping assistance.
Call the Social Inclusion team on 02 8757 9031 if you know someone who needs help and for more information.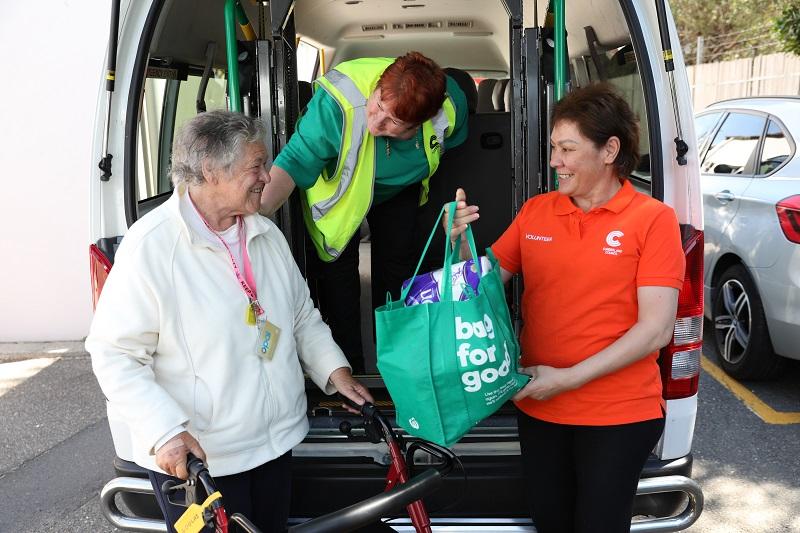 ---
Resources for kids and families
Council is exploring the possibility of providing more online resources to support families with education and entertaining kids at home. Please keep an eye on our What's On page for future updates.