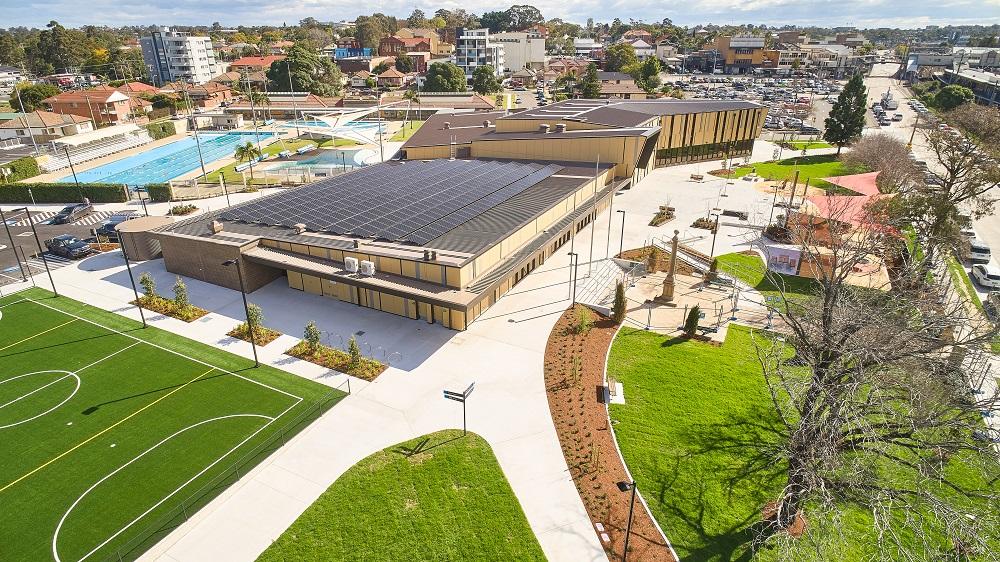 Granville Centre opens to the public
I'm delighted to say that we have officially opened the Granville Centre. This week's launch saw Council staff, members of state parliament, media, and our community come together to open the doors to one of our best community facilities.
The centre is an innovative community hub in the heart of Granville and features multipurpose community spaces and a commercial kitchen, creative production suites, library, art gallery, café, recreational sporting areas and playgrounds. The centre encompasses 16 versatile and bookable community spaces suitable for events, meetings, training and a range of community and recreational programs and services used by regular and casual hire as well as artist in residence and workshop spaces.
This is more than a community centre; it's a space for residents and the greater community from all walks– of-life to play, learn, mentor, innovate and inspire.
I'd like to thank the State Government for their contribution to the centre, this project was jointly funded by the Stronger Communities Fund and Cumberland City Council.
I would also like to thank residents and community groups who helped us design this Centre, along with my fellow Councillors who helped to make this Centre a reality.
For more info on the Granville Centre, visit www.cumberland.nsw.gov.au/granvillecentre
---
Have your say on the Crescent Parklands Development
Now is the time for residents in Sydney's west to have their say on the $525 million Crescent Parklands development planned for Holroyd. This massive development proposal will transform the site into more than 1,200 units, up to 28 storeys high – situated just off the already-congested Woodville Road and M4, and near Parramatta Road.
At Cumberland City Council, we assess every proposal on its merit and we support smart planning. We believe this proposal will create high-density development in the wrong location.
Residents can have their say by completing an online survey before 12 September. The survey results are to be included in our submission to the State Government later this month. Have your say via www.cumberland.nsw.gov.au
---
If you have any issues you'd like me to help you with, please contact me by