5 February 2021
---
New pedestrian crossing for Merrylands Public School
A new pedestrian crossing has been installed on Morris Street for Merrylands Public School after the school's P&C advocated for greater safety for students. The safety of families and students in Cumberland City is one that I value, and one that I hope to continue to make improvements on where there is a need.
Morris Street can be extremely busy, so with the support of Councillor Rahme and Council, we ensured children are able to make their way safely to school when crossing the street. The pedestrian crossing was completed at the end of January and is ready for use.
---
Meet Your Mayor revamped
I'm pleased that the Meet Your Mayor sessions held at Stockland Merrylands will now include a subject matter expert on a variety of topics each week.
I am a believer in being accessible to the community and having solutions available to matters of concern. Whether it's community safety, road and traffic, or resource recovery, we'll be able to answer your questions instantaneously.
Come along and drop into the next session this Thursday, 11 February. I will be available, along with a representative from the Roads and Safety team for any enquiries. I look forward to seeing you there.
---
First Mayor's grave restored
Last week I visited Rookwood Cemetery where the gravesite of Arthur Holroyd, the first mayor of the Municipality of Prospect and Sherwood, the predecessor of the former Holroyd Council, has been restored after years of neglect.
Arthur Holroyd was a member of the NSW Legislative Assembly and was largely responsible for establishing the municipality of Holroyd in 1872.
I'm honoured to have taken part in such an important milestone of preserving our heritage. I commend Councillor Garrard and the Heritage Committee for their continued advocacy to maintain this important gravesite. This is a win for those of us who recognise the importance of our history, those who came before us and a forefather of this local government area.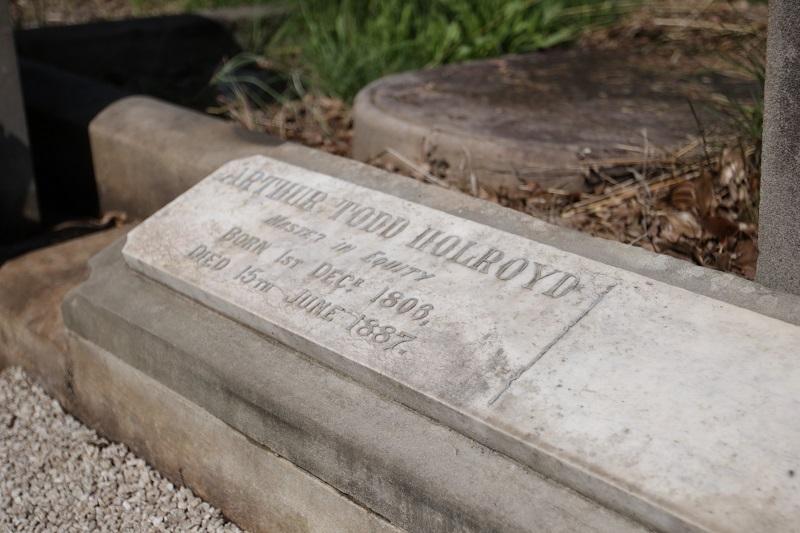 ---
DAs available online
Anyone lodging a planning application is required to upload their application electronically through the Planning Portal that is managed by the NSW Government.
As a result of these changes, applications can no longer be submitted to Council over the counter or by email.
Further information on how to lodge applications on the portal is available on www.planningportal.nsw.gov.au
For submissions on current development applications visit
---
If you have any issues you'd like me to help you with, please contact me by: