5 October 2021
---
Roadmap to recovery – the future is looking bright
I welcome the road map for when we reach 80% vaccinated and the changes for everyone (either vaccinated or not) from 1 December. Particularly, community sport for everyone from 1 December is fantastic to boost the exercise options to support mental health. This will be a great springboard into summer, particularly for children who have been home schooled and who haven't had any structured activities or sports for months.
As council is finishing up the Granville Park upgrades and the new Eric Tweedale Stadium, I'm pleased to see that major recreation outdoor facilities, including stadiums, can operate with one person per 2 sqm from December. That's great timing for us so we can introduce the community to this amazing new facility.
Most importantly, this announcement gives clear direction for businesses that have been closed and the households that rely on those businesses for income. It offers clarity and light at the end of the tunnel to the communities in western Sydney who've lived under harsh lockdowns for far too long. It allows business owners to plan for their opening in a COVID-safe way.
Looking toward the end of the year and Christmas, it's looking much brighter for our community. We look forward to a prosperous new year.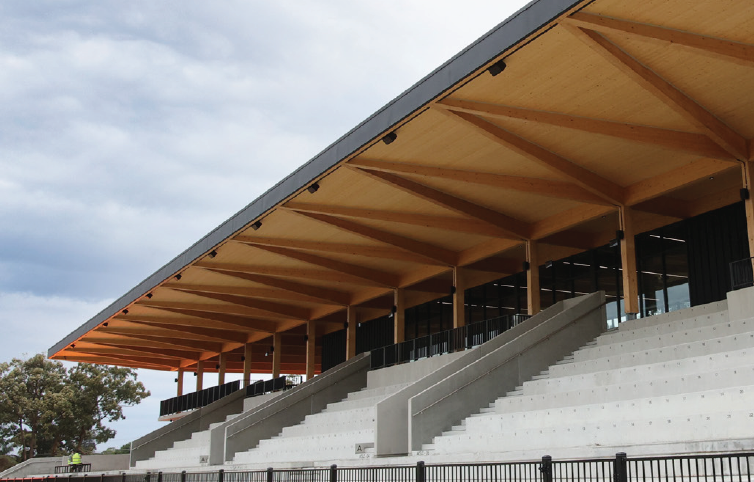 ---
Here's where you can collect a food hamper
Thanks to our work with Oz Harvest which I'm incredibly proud of, you can collect a food hamper from one of our council community centres in Merrylands, Wentworthville and Berala.
You can pick up a food hamper from the below locations between 10am-2pm.
Tuesdays - Service Centre Merrylands Road (shop 1/205 Merrylands Rd) and Holroyd Centre (Miller St, Merrylands). This location is not available on October 5 due to the public holiday the day before, but will be available other Tuesdays.
Wednesdays - Wentworthville Community Centre – Redgum Room (Lane St)
Fridays - Berala Community Centre (Woodburn Rd)
---
Mayor election
At the Mayoral election on Thursday night, I was re-elected by my councillor colleagues as Mayor. Clr Michael Zaiter was elected as Deputy Mayor.
I reflected on the achievements of council in the past two years and thanked my colleagues, family and community for their support.
We will serve in our roles until the local government elections on 4 December.
---
An update on our pools
Get your cozzies and goggles ready, it's time to dive in! We're planning to open Guildford Pool on October 5, in addition to the already operating Granville Pool, Auburn Ruth Everuss Aquatic Centre and Wentworthville Memorial Swim Centre.
For more details, visit the swimming pools page.
---
Show us how you pledge to reduce food waste or improve recycling and win $200
We invite you to make a pledge to reduce plastic and food waste at home! Creatively write, make a video or take photographs to show how you are reducing your plastic and food waste.
Entries close 8 October 2021.
Entry details at make a pledge challenge.
---
If you have any issues you'd like me to help you with, please contact me by: