6 August 2021
---
The jab: a solution we can't get our hands on
The economically crippling lockdown will have impacts for years to come. And the source of this devastation is a haphazard vaccination roll out. While I've offered council facilities and resources to help with the vaccine roll out, we've only been able to administer a limited amount that falls well short of what we need.
We've seen the headlines about vaccination targets as the 'path out of the pandemic', and that 70% to 80% of eligible people need to be vaccinated to get to the next phase of an easing lockdown. But just over 18% are fully vaccinated and we currently don't have the doses to reach these targets.
It's this constant cycle of telling people to get vaccinated with some waiting months for an appointment. Don't tell us to come forward and get the jab so that we can live freely sooner, and then not offer enough resources to coincide with these promises. Let's not forget the mental health and financial implications that will last even longer than this disorderly vaccine rollout.
Give us more clinics and vaccines so we can get this show on the road.
During August, I'm launching a campaign 'Arms out in August' to be the first council area with 80% of our population vaccinated. I'm calling on the State Government to take us up on our offer to utilise our community centres. Just give us the nurses and the jabs, and everyone in our local government area the chance to make an appointment as soon as possible to get vaccinated so we can start rebuilding our community.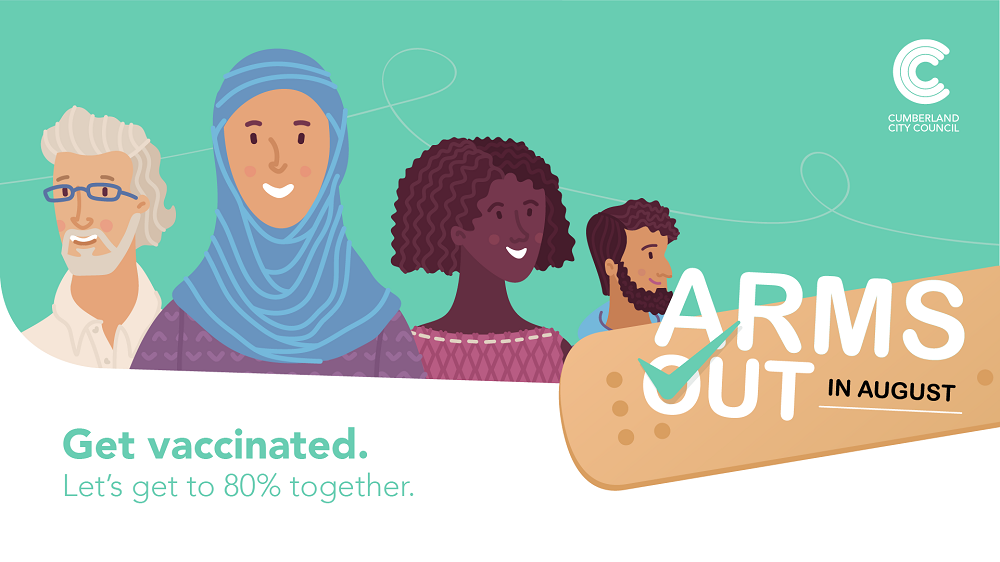 ---
Thank you to our essential workers
Thank you to our essential workers for the important work they do to keep our city going during the pandemic. A shout out to Jason Ralph and Mohamad El-Sayah for continuing to empty our bins every week and cleansing the city to keep us safe.
Perhaps the biggest change for Jason has been the kind of waste he is picking up — he now collects bins at COVID-19 testing clinics. Over 20 years in the role and somehow he doesn't mind early starts or the smell. Although lately he has noticed he is getting the odd thumbs up or wave as he picks up public bins. I don't think people have a true understanding of the work people like Jason do, particularly when it's done before they're even awake.
Mohamad normally spends his days picking up roadkill or clearing car crashes but the pandemic means his job has a different focus. He's now in our "cleansing team", and travels the area, which has been deemed a COVID-19 hotspot, to sanitise public spaces and dispose of abandoned face masks. The step-father to a four and five-year-old feels blessed to have a job and to contribute to community safety.
We don't often get an insight into the life of unseen essential workers so this is to recognise and thank them.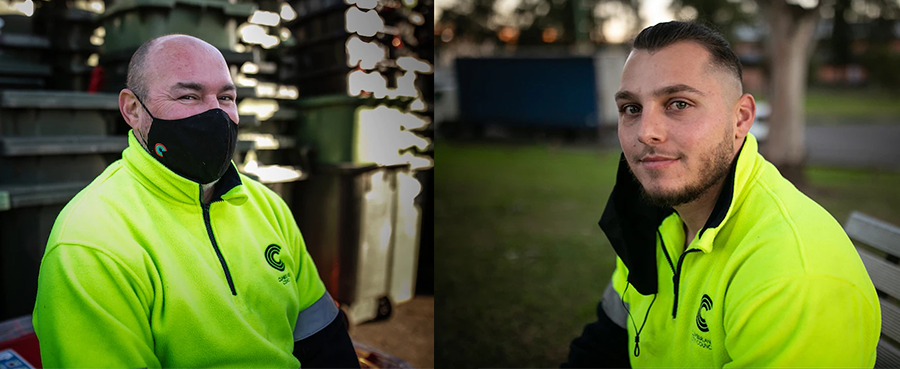 ---
Boost for mental health services needed
With this prolonged lockdown, we must carefully consider mental health and the severe impact of financial pressures, loneliness and isolation. Particularly, I believe teens are vulnerable. Normally in a social and educational environment, they're now being home schooled in isolation. They're missing out on vital experiences, growth and educational opportunities and are becoming susceptible to long term mental health problems.
I believe extra free mental health services across the board are desperately needed to see us through this. I have written to the Premier and Health Minister asking them to provide free counselling services to the 8 local government areas in lockdown.
---
If you have any issues you'd like me to help you with, please contact me by: