9 June 2020
---
Domestic students must be prioritised
As an elected representative, I support NSW universities making more places available for local students. I know that universities rely heavily on the revenue brought in from foreign students and the number of enrolments for foreign students has been growing.
I would like to see this emphasis change to ensure that greater consideration is given to supporting domestic enrolments and students living locally, who are seeking a tertiary education.
Australians deserve a quality education and their needs should be prioritised. I have written to the Federal Government on this issue.
To read my letter visit www.cumberland.nsw.gov.au
---
Employ local
If you are a local business seeking employees in Sydney's west, why not consider hiring locally, or if you're looking for employment close to home, take a look at what's on offer.
For more information visit, www.cumberland.nsw.gov.au/employ-local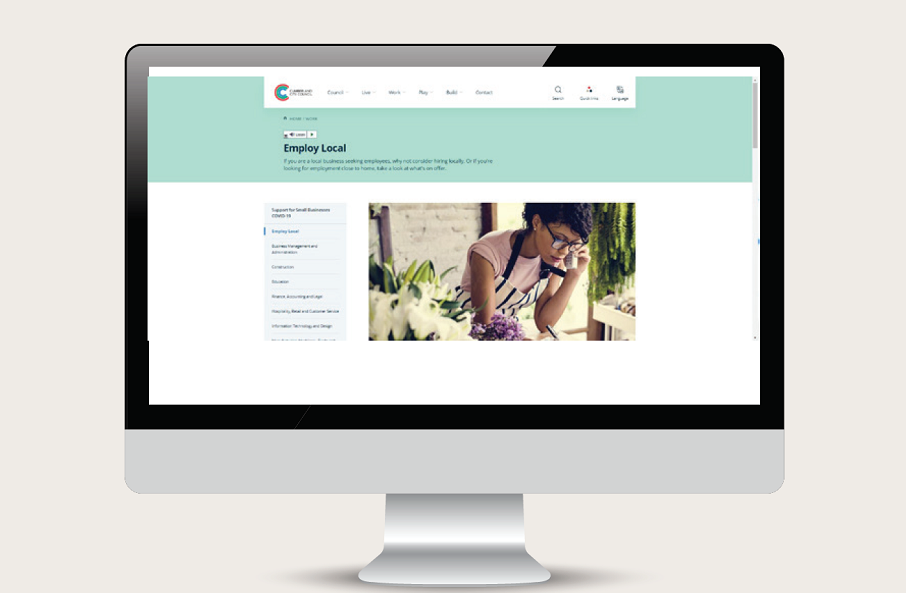 ---
Squatting in Cumberland City
During a recent meeting with the local area Police Commanders of Cumberland and Auburn, the issue of squatting on private property came up. Squatting poses a problem not only for the community but for those who own these premises, and I was disappointed to hear that one of our local State Members of Parliament had a preference for the Police to 'leave squatters alone'.
While I'll stop short of naming this State Member, it concerns me that an elected representative would hold the community they represent in such low esteem. Perhaps it's interesting to note that this State Member does not live in the electorate they represent. Would they feel the same way if this was in their local area, near their home?
I am very interested to hear from residents on this issue. I urge residents to contact your State MPs and get a commitment on where they stand on the issue of squatting, and feel free to contact me with any concerns.
---
Council's face-to-face Customer Service functions reopen
As COVID-19 restrictions continue to ease, I'm pleased to confirm that our customer support function has reopened at Council's Merrylands and Auburn buildings. I want to thank our ratepayers for their patience while our face-to-face services were suspended.
Now that these face-to-face services have resumed, it's important that we maintain social distancing.
Our staff have protective masks and hand hygiene facilities are available, on site to help prevent the spread of the virus.
Remember, if you're unable to come in for these services, in person, you can still contact the Customer Service Function.
---
Supporting our small businesses
As a large Council, our focus is on reopening the economy and Cumberland City Council has launched a 'Shop Local' campaign to assist businesses in Sydney's west, hit hard by the impacts of COVID-19.
Cumberland City businesses are an integral part of our local economy and offer a variety of multicultural food cuisines, spices and essential services. Local businesses have the opportunity to advise customers of changes to trade and delivery services by using Council's dedicated web page. This free initiative will continue to support businesses as they respond to trading conditions.
If you are a local business looking to feature on Council's website or are a resident searching for changes to business trade, visit the Shop Local webpage.
We encourage residents to shop at their local grocers, pharmacies, cafes and restaurants and share their good news stories with the hashtag #shoplocal - on social media and tag us @CumberlandCityCouncil or visit haveyoursay.cumberland.nsw.gov.au/shop-local