9 April 2021
---
Council celebrates Ramadan
The holy month of Ramadan begins next week and I extend my best wishes to the Muslim community.
It's a time to reflect on the wisdom and guidance that for many people comes with faith. It's a time to honour each day of Ramadan as a day of patient endurance through fasting, and each night as a night of gratitude through prayers.
It is also an opportunity for families and friends to come together and extend their generosity to the less fortunate.
Australia is home to nearly half a million Muslims, with the Australian Muslim community being diverse and drawn from several ethnic backgrounds. Here in Cumberland City, Islam is one of the largest religious groups. We'll be celebrating Ramadan with fun competitions for our local schools and residents, and we'll also be hosting an open-air dining experience in the Auburn Central forecourt from 7-9 May in light of the Ramadan spirit.
For more information, visit www.cumberland.nsw.gov.au/celebrate-ramadan
As you begin fasting next week, I wish you a Ramadan Mubarak. May this holy month be a time of contemplation and celebration.
---
Locals encouraged to Dine and Discover in Cumberland
The Dine and Discover NSW scheme is a fantastic initiative and I encourage everyone to use their $25 vouchers to support local businesses.
Cumberland City is a thriving hub for local dining and eateries, entertainment and arts.
We have a unique array of food options available and there is no shortage of great local restaurants and cafes to eat out at.
Under the program, each NSW resident aged 18 and over is eligible up to $100, divided into two $25 dinning vouchers to be used at restaurants and cafes plus two $25 vouchers for entertainment and recreation venues, including live music and arts venues.
I also encourage all eligible small businesses to register for the State Government scheme to ensure you benefit from the stimulus boost.
Residents can apply online for their vouchers through the latest version of the Service NSW app and website, with a non-digital solution also coming for customers who don't have a smartphone or compatible device.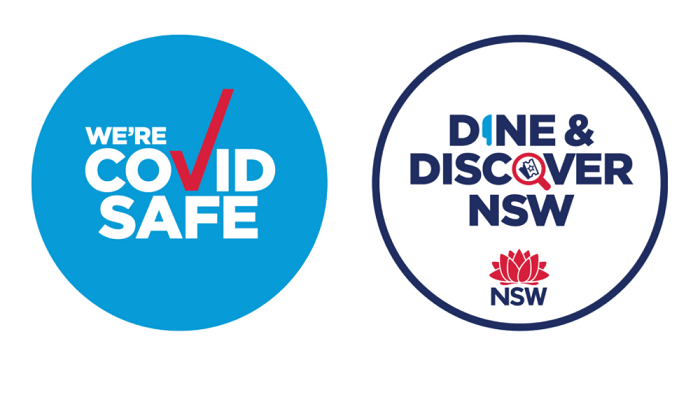 ---
Cumberland City gears up for NSW Seniors Festival 2021
We have many valued seniors who work tirelessly, helping our community to thrive, and making our region a better place to live.
That's why Council is celebrating this year's Seniors Festival with events including bus trip excursions and a golf day planned from 13 - 24 April 2021 across Cumberland City.
More than 15% of the Cumberland population is over the age of 60 and that's set to grow over the next decade.
Seniors make an enormous contribution to our community, so Cumberland City Council is pleased to offer a wide range of programs that enable their continued activity and participation in community life.
I encourage you to get involved and visit www.cumberland.nsw.gov.au/nsw-seniorsfestival-2021 for more information about our Seniors Festival in Cumberland City.
---
DAs available online
Anyone lodging a planning application is required to upload their application electronically through the Planning Portal that is managed by the NSW Government.
As a result of these changes, applications can no longer be submitted to Council over the counter or by email.
Further information on how to lodge applications on the portal is available on www.planningportal.nsw.gov.au
For submissions on current development applications visit
---
If you have any issues you'd like me to help you with, please contact me by: