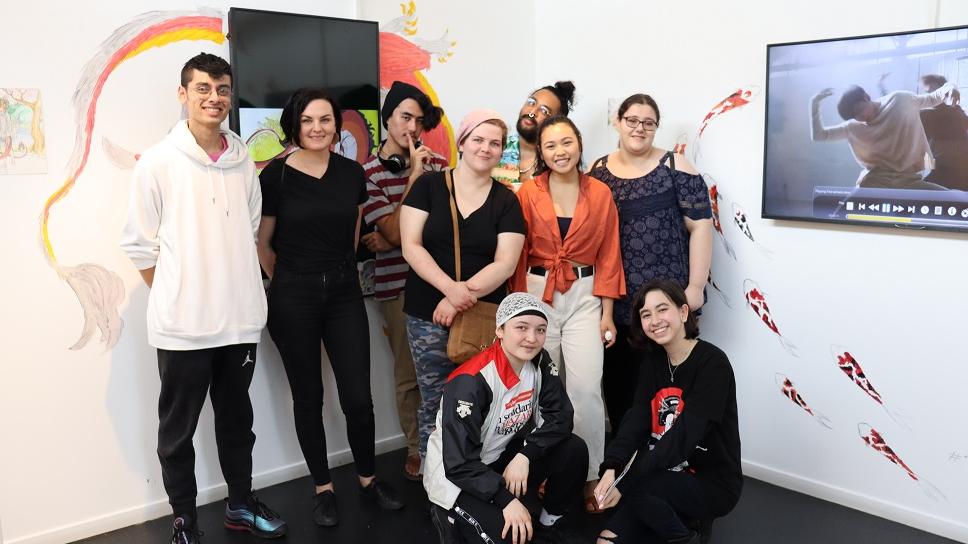 Over the Fence - Youth Mentorship Program
Cumberland's Granville Centre Art Gallery is collaborating with Parramatta Artists' Studios and opnsrc.co to deliver a creative youth mentorship program to support creative development of local young artists.
The mentorship program will facilitate five workshop intensives led by Over the Fence artist mentors, who will facilitate a range of diverse creative activities to enhance the artistic expression and development of young participating artists aged 16 to 24 years.
---
Key program dates
Initial Workshop Gathering
Wednesday 6 April, from 5 to 8pm at the Granville Centre Art Gallery
This gathering will include key personnel from Granville Centre Art Gallery, Parramatta Artists' Studios, lead artist mentors and young artists. It will include program introduction and open discussion to lead the vision for the program. The workshop intensives will be developed in line with the creative needs of young artist participants.
Mentorship Program Intensives
Wednesday 27 and Thursday 28 April
Wednesday 25 and Thursday 26 May
Wednesday 22 and Thursday 23 June
Wednesday 20 and Thursday 21 July
Wednesday 17 and Thursday 18 August
The program will run in the Granville Centre Art Gallery's workshop space from 5pm to 8pm each evening on the above dates.
Mentorship Workshop Sharing
Saturday 20 and Sunday 21 August
The workshop sharing will be a final presentation of outcomes developed throughout the workshop intensives as part of the closing event for the Over the Fence exhibition.
We are currently asking for young people aged 16 to 24 years from both Cumberland and Parramatta Local Government Areas who have an interest in creative practice to submit an Expression of Interest (EOI) to participate in this program.
Further information
If you have any questions about this program and or need more information, please email granvillecentreartgallery@cumberland.nsw.gov.au or phone 8757 9027.
---
Over the Fence - Youth Artist Mentors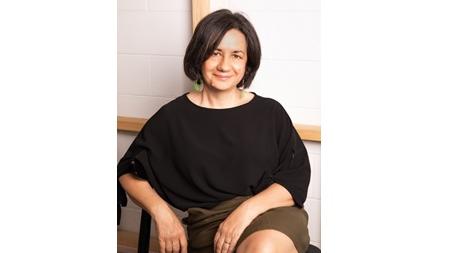 Image credit: Artist Linda Brescia, Parramatta Artists' Studios, 2020. Photo: Jacquie Manning
Linda Brescia
Linda Brescia is a Western Sydney-based artist who investigates the banalities and complexities of everyday life experiences and rituals through painting, photography, sculpture and performance. Her practice explores dynamics around visibility and invisibility, masking, care and self-assertion.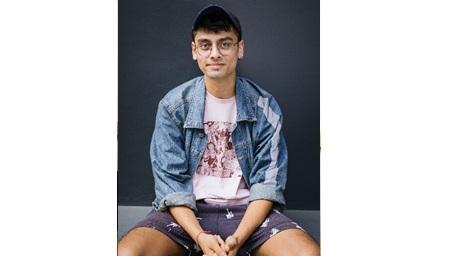 Image credit: Artist Kalanjay Dhir, Parramatta Artists' Studios, 2020. Photo: Jacquie Manning
Kalanjay Dhir
Kalanjay Dhir is an artist based in Sydney on Dharug Land. He has made work about rivers, games, space technology, sci-fi, myth, social media, progress and time. In his spare time, he enjoys reading manga and imagining what things would look like if they were built with devotion.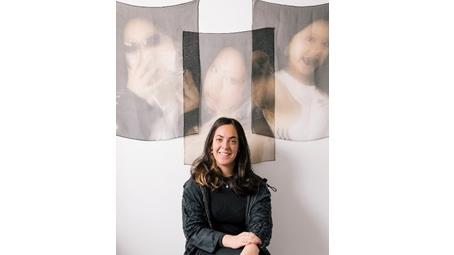 Image credit: Artist Gillian Kayrooz, Parramatta Artists' Studios, 2020. Photo: Jacquie Manning
Gillian Kayrooz
Gillian Kayrooz is an emerging artist from Western Sydney, who's practice reflects her personal experience and ongoing engagement with local communities. Kayrooz's work is collaborative; she invites members of the community to contribute authentic impressions, in a bottom-up rather than top-down conception of history and place.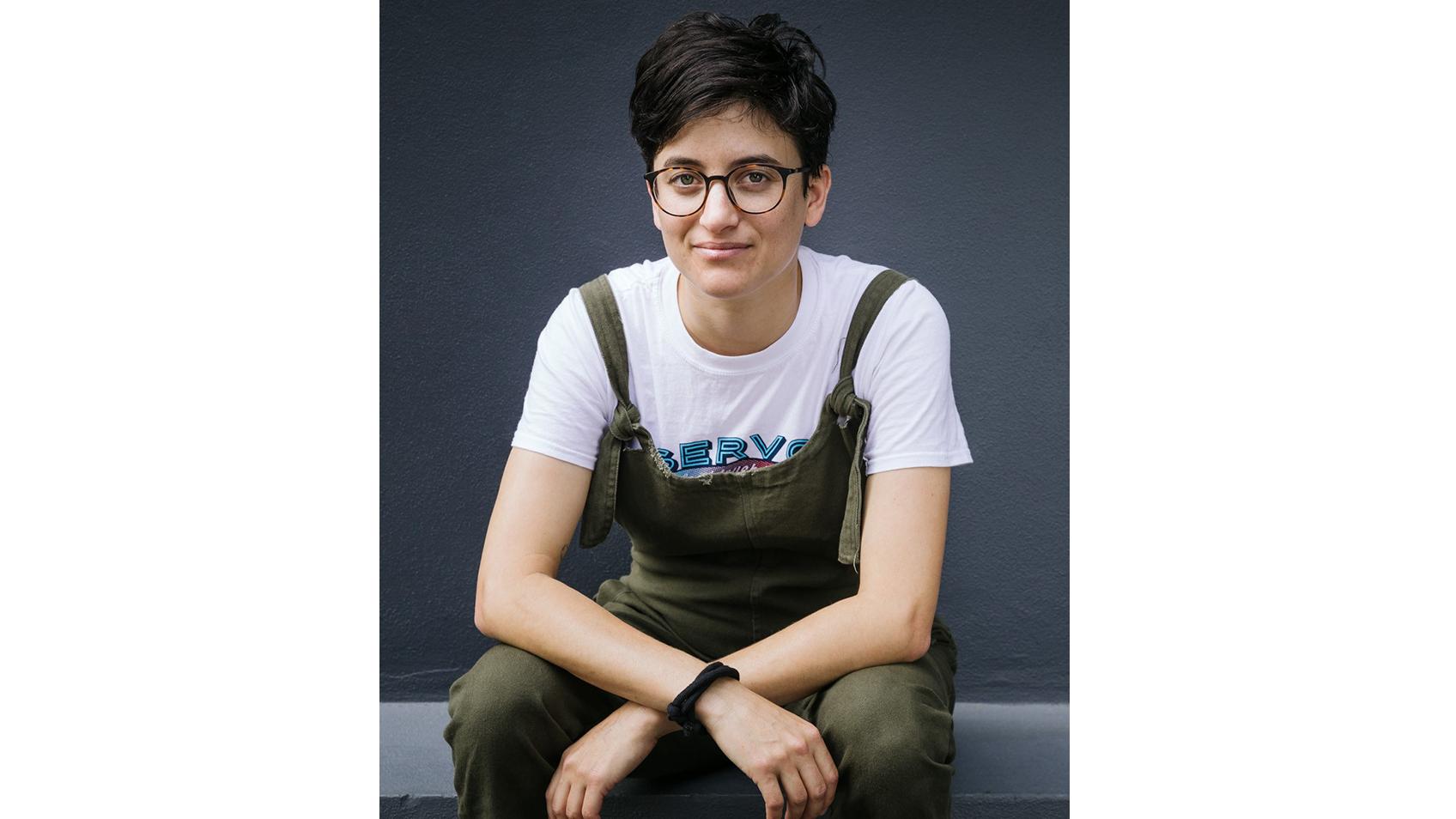 Image credit: Artist Rebecca Gallo. Photo by Jacquie Manning
Rebecca Gallo
Rebecca Gallo makes, writes and works collectively as part of Make or Break and Pari. As both a solo artist and with Make or Break, Rebecca has exhibited in artist-run, regional, institutional and commercial spaces, both across Australia and internationally. Walking, collecting junk and having slow conversations are possibly the most important parts of Rebecca's life and work.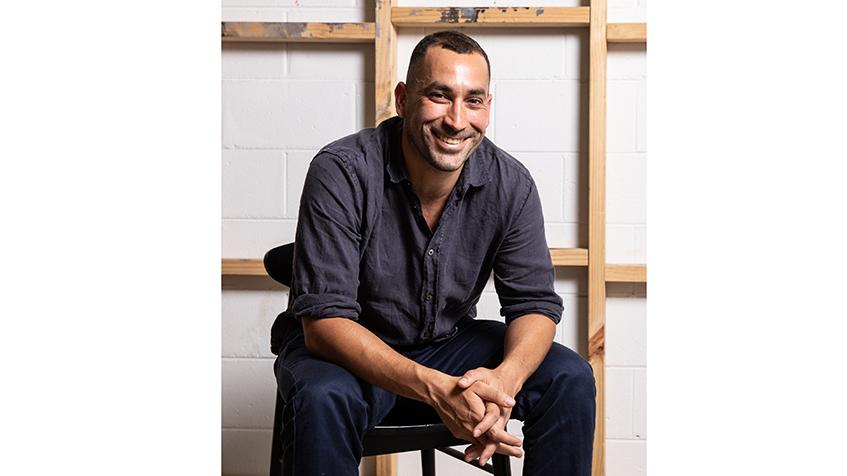 Image credit: Artist Tarik Ahlip, Parramatta Artists' Studios Rydalmere studio, 2020. Photo: Andrew Vincent
Tarik Ahlip
Tarik Ahlip is a Sydney-based artist with a background in Architecture; his practice centres on the possibility that poetics can drive epistemic change. His practice is mainly sculptural and has ranged into public art, community-based and the written word. He is currently working on two short films for exhibition in 2022.
More artist mentors to be announced soon, watch this space!