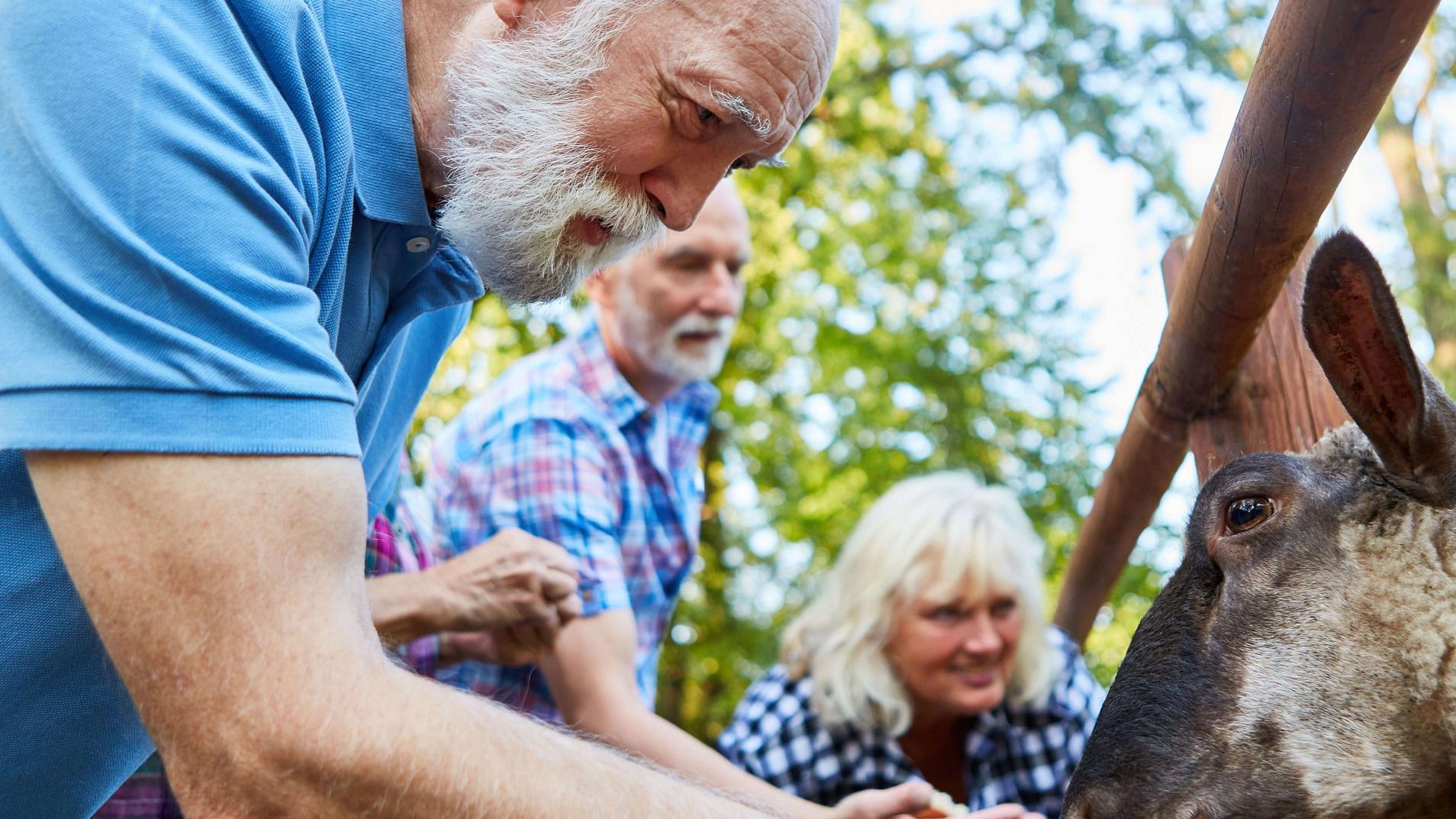 About Symbio Wildlife Park
Symbio Wildlife Park is a family owned and operated zoo which is located on the Southern outskirts of Sydney in the suburb of Helensburgh.
Nestled on 16 picturesque acres of manicured gardens, Symbio is home to all your Australian animal favourites as well as a large range of amazing exotic animals, which include cheetahs, ring-tailed lemurs, red pandas, meerkats, small monkeys and many more.
Bus trip details
Seniors Festival Bus Trip 1 : Tuesday 13 April 2021
Where: Pick up 9:30am at Auburn Centre for Community - 44a Macquarie Road, Auburn
Cost: $25
Seniors Festival Bus Trip 2: Tuesday 20 April 2021
Where: Pick up 9:30am at Holroyd Gardens Pitt and Walpole Streets, Merrylands
Cost $25
The bus returns at 4pm.
How to get tickets
Tickets are available by ballot only
Ballot opens Monday 22 March and closes 5pm, Wednesday 31 March 2021.
Download a Ballot form online or pick up a form and place in the ballot box at the locations listed below.
Winners of the ballot will be contacted by phone one Thursday 1 April 2021 to confirm their spot. Payments for successful bus tickets due by 4:30pm, Thursday 8 April 2021.
Cumberland City Council - 16 Memorial Avenue, Merrylands NSW 2160
Cumberland City Council - 1 Susan Street, Auburn NSW 2144
Granville Library - 1 Memorial Drive, Granville NSW 2142
Greystanes Library - 732 Merrylands Road, Greystanes NSW 2145
Guildford Library - Railway Terrace, Guildford NSW 2161
Lidcombe Library - 3 Bridge Street, Lidcombe NSW 2141
Regents Park Library - 1 Amy Street, Regents Park NSW 2143
Wentworthville Library - 2 Lane St, Wentworthville NSW 2145
Terms and Conditions
Ballots close 5pm, Wednesday 31 March, 2021.
A ballot system is an equitable way to register your interest to attend a bus trip. It is not a final ticket.
Tickets are for Cumberland LGA residents (Greystanes ward, Wentworthville ward, Granville ward, South Granville ward and Regents Park ward) aged 60 years and over.
Successful applicants will be contacted via phone on 1 April 2021.
Payment for successful coach tour tickets due by 4.30pm, Thursday 8 April 2021.
Tickets are non-refundable Only one (1) ballot form per person
Ballots can be entered into ballot boxes at any of the following locations:

Cumberland City Council - 16 Memorial Avenue, Merrylands NSW 2160
Cumberland City Council - 1 Susan Street, Auburn NSW 2144
Granville Library - 1 Memorial Drive, Granville NSW 2142
Greystanes Library - 732 Merrylands Road, Greystanes NSW 2145
Guildford Library - Railway Terrace, Guildford NSW 2161
Lidcombe Library - 3 Bridge Street, Lidcombe NSW 2141
Regents Park Library - 1 Amy Street, Regents Park NSW 2143
Wentworthville Library - 2 Lane St, Wentworthville NSW 2145