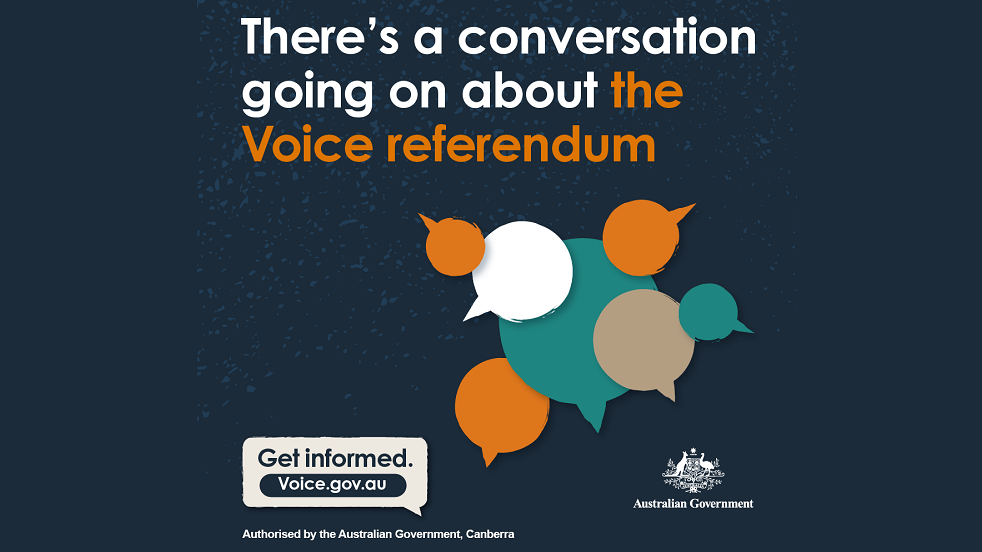 What is the Voice referendum?
On Saturday, 14 October 2023, all eligible Australian citizens aged 18 years and over will vote on whether Australia should change its Constitution to recognise Aboriginal and Torres Strait Islander peoples as the First Peoples of Australia by establishing a body called the Aboriginal and Torres Strait Islander Voice.
Why is it happening now?
In 2017, Aboriginal and Torres Strait Islander people from across the country came together and considered all the options for recognition. They wrote the Uluru Statement from the Heart, which called for a Voice for First Nations peoples to be added to the Constitution.
In 2022, the Australian Government agreed to have a referendum to let Australians decide whether to establish the Voice in the Constitution. This is why Australians are now being asked to vote on it.
Voting day
Referendum voting day will be Saturday, 14 October 2023.
Just like at a federal election, the AEC will open polling places around Cumberland. Polling places will be open between 8am and 6pm, local time, on voting day.
Early voting
Early voting begins in NSW on Tuesday, 3 October 2023, at these surrounding locations:
Berala Community Centre, 98 -104 Woodburn Road, Berala
Former Bing Lee Store Fairfield, 73-77 Ware Street, Fairfield
The Octagon, 110 George Street (pods G & H), Parramatta
Greenway Plaza, 54/1183-1187 The Horsley Drive, Wetherill Park
To find other places to vote early, use the Where can I vote? tool.
Community factsheets
Infographic factsheets about the voice, translated into community languages.
Your Answer Matters Podcast
The 'Your Answer Matters Podcast' will unpack the process ahead of the referendum so that you can vote with confidence.
This is an unbiased and detailed look at why the referendum is important, how you can make your vote count, and why your answer matters.