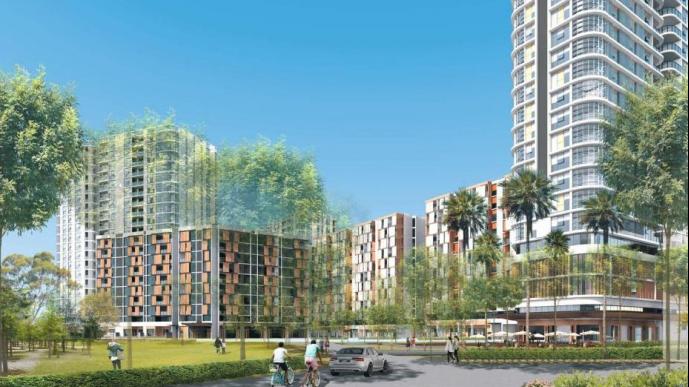 Cumberland Council invites public comment on a proponent-initiated Planning Proposal Request for a site within 224-240 Pitt Street and 4 Terminal Place Merrylands.
The Planning Proposal Request has been lodged by the proponent 'Dyldam' acting on behalf of the property owner "SF Commercial Holdings Pty Ltd". 
Council is exhibiting the Planning Proposal Request in accordance with Cumberland Council's Planning Proposal Notification Policy prior to the proposal being considered by the Cumberland Council Independent Hearing and Assessment Panel (Cumberland IHAP), and at a Council meeting.
The Planning Proposal request seeks to amend the Holroyd LEP 2013 by:
increasing the existing Floor Space Ratio (FSR) control for the entire site from 5:1 to 6:1;
changing the configuration of the existing R4 High Density Residential and B6 Enterprise Corridor zones within the site; and
increasing the maximum height of building (HOB) control for that portion of the site to be zoned B6 Enterprise Corridor (as relocated) to 82m (approximately 25 storeys).
The community consultation period for the Planning Proposal Request will commence on Tuesday 13 February 2018 and will conclude on Wednesday 14 March 2018.
The documentation associated with this planning proposal can be accessed using the links below:
If you require further information about this Planning Proposal, please contact Council's Strategic Planner, Karen Hughes on 8757 9962 or visit Council's Auburn Service Centre at 1 Susan Street, Auburn between 8.30 am and 4.00 pm, Monday to Friday, to speak to an officer in person.