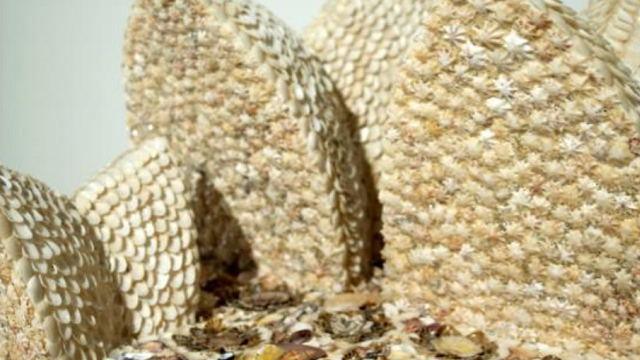 Image credit: Aunty Esme Timbery, Untitled (Sydney Opera House), 2002. Polystyrene, wood, PVA glue, fabric and shell. Photograph: Sue Blackburn.
From the collection of the Sydney Opera House Trust.
Upcoming Exhibition 'Ngaliya Diyam'
'Ngaliya Diyam,' the debut exhibition for the Granville Centre Art Gallery will celebrate cultural resilience and an everlasting connection to Country for First Nations artists Aunty Esme Timbery, Aunty Marilyn Russell, Nadeena Dixon, Jannawi Dance Clan, Lucy Simpson, Shay Tobin and Kirra Weingarth.
Ngaliya Diyam. We are here. Darug are here, Aboriginal peoples are here – they never left.
When: 6 November 2020 to 24 January 2021
Where: Granville Centre Art Gallery 1 Memorial Drive Granville NSW 2142
---