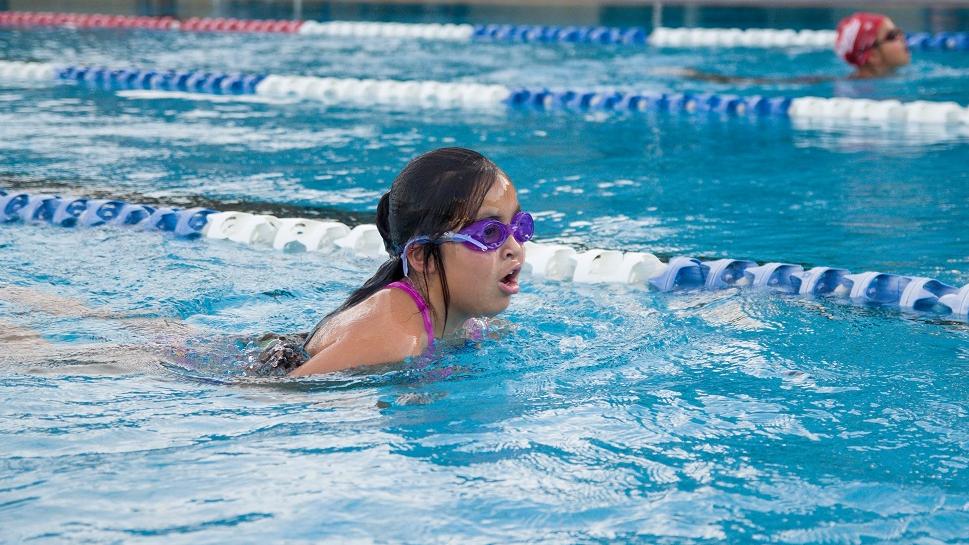 Entry fees
Pool entry payment at the gate - all pools are using card payment / contactless payment only. Please ensure you bring a card with you to make payment. Cash is not accepted.
Adult: $7.30
Pensioners/Seniors: $5.40
Spectators: $4.30
Children 5 to 15: $5.40
Children 4 and under: Free
For a full list of fees, visit Swim Centre Fees and Charges
Opening hours
November and December
Monday to Saturday: 6am to 7pm
Sunday and Public Holidays: 7am to 7pm
Closed Christmas Day and Boxing Day
Some areas of Merrylands pool will be unavailable at the following dates and times.
January and February
Monday to Saturday: 6am to 8pm
Sunday and Public Holidays: 7am to 8pm
March
Monday to Saturday: 6am to 7pm
Sunday and Public Holidays: 7am to 7pm
April to September
Merrylands Swim Centre closes during the winter season. Granville and Guildford Swim Centres remain open over winter.
Facilities
8 lane, 50m outdoor, heated competition pool
Outdoor, heated training pool
Outdoor, heated baby pool.
Lap Lanes
Kiosk
Shop selling swimming equipment and clothing.
Accessibility
2 disabled parking spots
Wheelchair access into the centre
1 disabled toilet and change room
Lockers for people with disabilities
Lifts and pool hoists
Slip-resistant surfaces.
Parking
There are 2 disabled car places available and free parking for over 200 cars in Merrylands Park, corner Merrylands Road and Burnett Street, The Merrylands pools are also a 23 minute walk from Merrylands Station.
Location
This pool is located at Burnett Street, Merrylands.
Contact the centre on 02 8757 9050. (Central number for Granville, Guildford and Merrylands pools.)