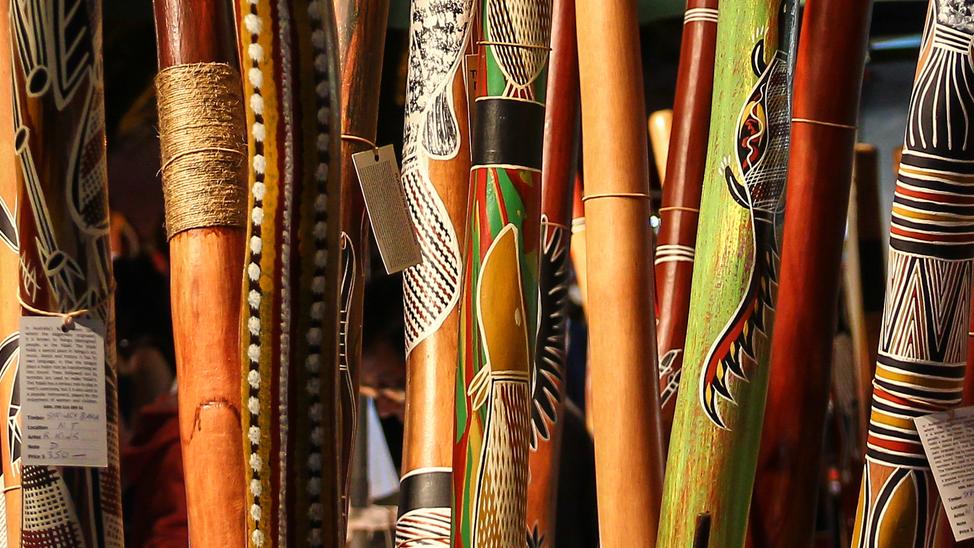 Key processes
The guidelines below set out the most appropriate way of negotiating services with Aboriginal individuals, organisations and groups.
Getting Permission
Getting permission is essential before starting work on any project that has an impact directly on Aboriginal communities.
It involves forming strong partnerships with the Aboriginal community and Traditional Elders. They can advise of the correct protocol for gaining consent.
Permission will rarely be refused if the purpose of the work is clearly understood and way of undertaking the work is properly negotiated.
Where it is refused, the reason may relate to issues that are sacred or taboo, related to a death, custom, or women's / men's business.
Consulting Aboriginal communities
Cumberland City Council uses a range of processes to involve and consult with the local Aboriginal communities.
Council also encourages Aboriginal communities to participate in Council decision-making.
For ideas on appropriate consultation and engagement processes with the Aboriginal community, contact Council's Community Development & Planning Team.
Ownership, Copyright, Cultural and Intellectual Property
Non-Aboriginal people in the past have used Aboriginal stories, language, songs, dance, and knowledge to promote their cause. The original owners of these assets (Aboriginal people) were not recognised. In some cases, the non-Aboriginal authors claimed copyright and profited from the information.
Copyright and the protection of intellectual property are now vital issues for Aboriginal people. They are the custodians of their culture and have the right to own and control their cultural heritage.
Any access to and use of Aboriginal cultural information must have permission from relevant individuals.
Rights to use Aboriginal material may be held by an individual, but mostly cultural material belongs to the traditional owners of that knowledge as a community.
You must reach a formal agreement with the owners of knowledge/assets before starting a project that uses them. In some cases, this should be in the form of a written contract.
Copyright and moral rights are complex issues and not always clear in relation to Aboriginal culture. The Arts Law Centre of Australia can provide further advice on relevant legal issues
Communicating with the Aboriginal Community
When seeking to engage with Aboriginal people, the issues must be clearly communicated, including priorities, limitations, and benefits to the community.
Care needs to be taken to cross-check that all participants have understood these issues.
On any issue, the limitations to negotiation need to be clearly articulated.
There may be legal, financial or policy restraints that will limit what can be achievable.
Aboriginal Community Contacts and Organisation
Council's Community Development Team maintains a database of Traditional Aboriginal Elders, Knowledge Holders, and Aboriginal community contacts. Council recommends that you engage with these people for Welcome Ceremonies, smoking ceremonies, other cultural performances as well as Aboriginal media.
Other Ceremonies
Other ceremonies may be undertaken along with those outlined above.
You're encouraged to consult local Aboriginal communities on the best form of recognition for each event within the ceremony
In providing cultural services such as Welcome to Country, artistic performances and ceremonies, Aboriginal people will be using their intellectual property. For this reason, it is appropriate that people receive payment for their service.
The payment should be appropriate and take into account travel to the event, the time and complexity of the service – along with the profile of the event.
The NSW Government has developed A guide to Aboriginal cultural protocols for NSW government sector events to consider when engaging Aboriginal people for cultural performances, or when conducting a Welcome to Country, Smoking Ceremonies or other Aboriginal cultural protocol.
Fee for Service
Note: The schedule below is only a guide and sets minimum fees for a range of Aboriginal cultural services.
Cultural Practice:
Welcome to Country - Minimum Fee - $250
Smoking Ceremony - Minimum Fee - $530 (depending on the accepted religious person)
Didgeridoo Performance - Minimum Fee - $360 (men only)
Dancer category (basic) - Minimum Fee - $430
Dancer(s) category 2 (professional) - Minimum Fee - $450 to $1800
Guest Lecturer/Speaker - Minimum Fee - $110 to $500 (depending on knowledge)
Sitting Fee* - Minimum Fee - $35
Source: Cultural Practices and Performers Fee Schedule - Department of Aboriginal Affairs 2005
*Note: Sitting fees may be paid, where appropriate and by prior written agreement, to Aboriginal members of a committee/advisory board to acknowledge the value of the unique and specialist expertise on cultural heritage issues provided by Aboriginal committee members. This is determined by the funding of the specific project being undertaken.