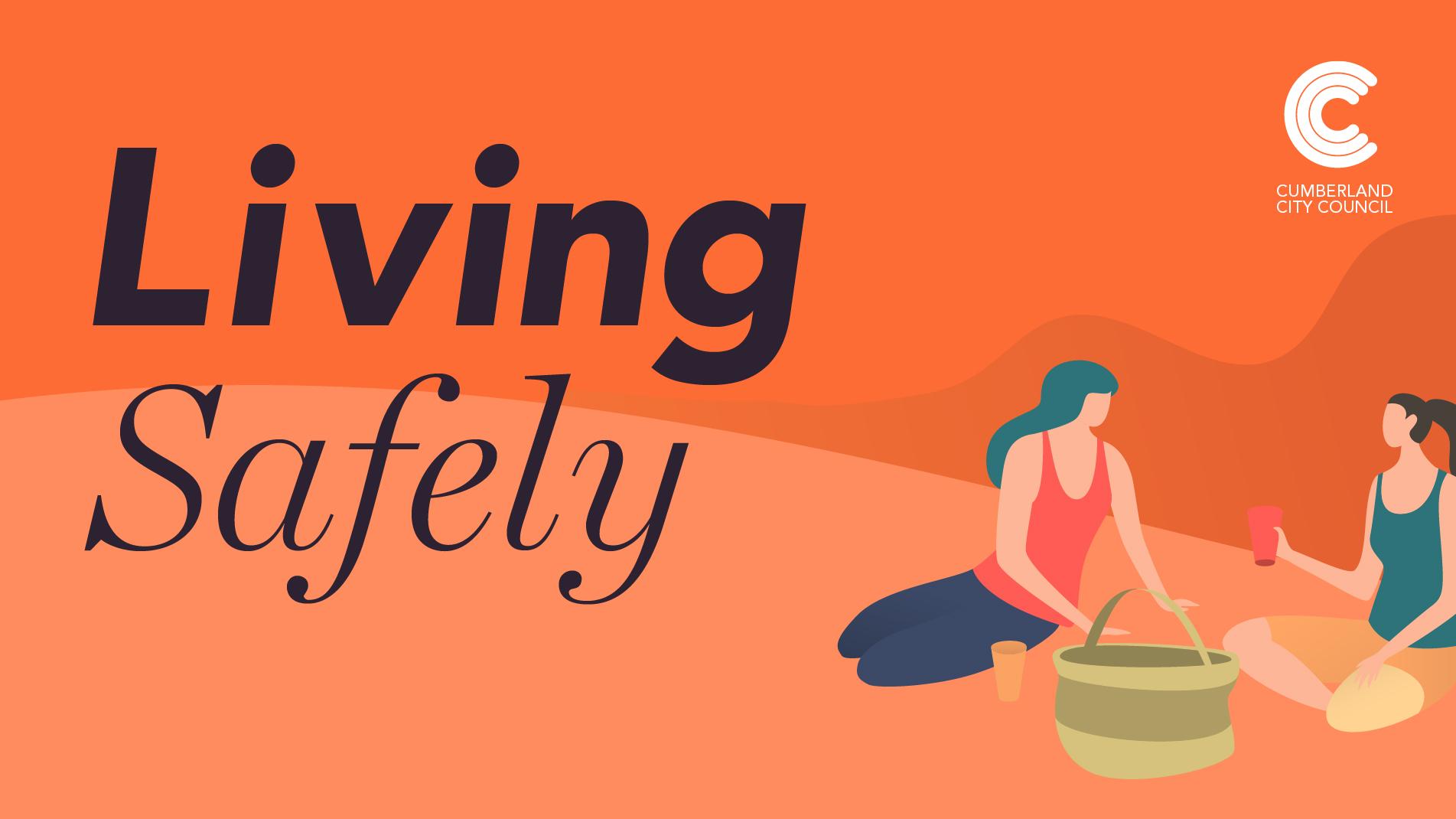 "Living safely" is a community education podcast delivered by us in partnership with NSW Police's Cumberland and Auburn Police Area Command.
It's funded by the NSW Department of Communities and Justice through their Safer Communities Fund.
The five episodes cover reporting a crime, securing your vehicle, securing your home, protecting yourself against scams, and safety out and about
---
Reporting crime
---
We are working together with NSW Police to ensure Cumberland is a safe place to live work and play. We have created this podcast with the assistance of the Cumberland and Auburn Police Area Commands, to help you learn simple precautions we can take to ensure our safety as we walk, travel and participate in the community of Cumberland.
Secure your vehicle
---
What motivates and enables theft from motor vehicles? Most theft is opportunistic and they take items that are visible. They normally target unlocked cars or break a window. Learn more about strategies to reduce the risk of theft from motor vehicles.
Secure your home
---
Hear more about how and when house break ins occurs so you can reduce the risk of it happening. Learn basic strategies to reduce the opportunity for break and enter. There were 720 break and enter incidents in 2018 in the Cumberland City Council area.
Protect yourself against scams
---
More than $489 million was lost to scammers in Australia in 2018. Scammers aim to obtain your money or personal details either over the phone, online or via post. Understand how scammers operate so you can protect yourself. Know what to do if you experience a scam.
Safety out and about
---
Ten tips to help you keep safe as you walk, travel and engage in the community. Be alert of your surroundings, cross the road at designated places, being smart at ATMs and safety on public transport.