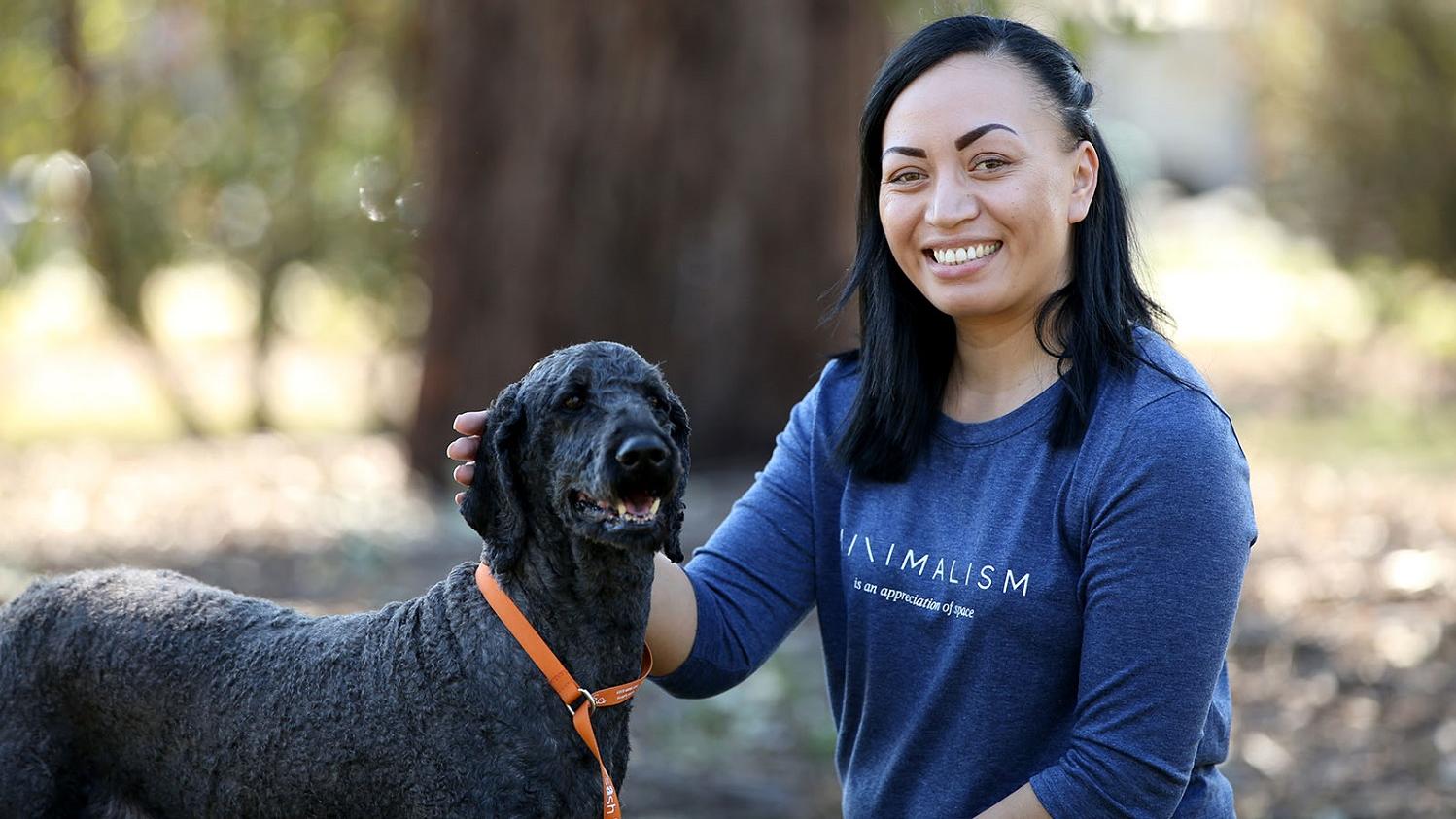 Rules across all parks
Council is encouraging residents to help keep Cumberland City clean by picking up after your dog and placing any waste or droppings in the bin.
Bins are located at Council's parks, streets and facilities and FREE- dog dropping bags are available to pet owners at all of Council's off-leash dog parks.
As a pet owner, it is your responsibility to clean up after your dog.
Pet owners can be issued on-the-spot fines of up to $275 by Council Rangers, if you don't pick up your dog's waste.
Dog park details
Coleman Park, Berala
Nottinghill Road, Berala NSW 2141
Fully fenced
Seating
Shade trees
Dog agility equipment
Water
Dog bags and bins
Dirrabari Reserve, Pemulwuy
Edward Drive, Pemulwuy NSW 2145
Fencing
Dog bags and bins
Gardenia Parade Park, Greystanes (also known as Percival Road Dog Park)
157 Gardenia Parade, Greystanes NSW 2145
Fencing
Dog bags and bins
Little Duck Creek Reserve
53 Wolseley Steet Guildford NSW 2161
Fencing
Dog bags and bins
Hampden Road Reserve
8 Hampden Road, South Wentworthville NSW 214
Fencing
Dog bags and bins
Scout Memorial Park
9 Glen Street, Granville 2142
Fencing
Dog bags and bins
Webbs Avenue Playing Fields
End of Webbs Avenue, Auburn NSW 2144
Fully fenced
Seating
Dog agility equipment
Water
Dog bags and bins
Wentworthville Dog Park - Ringrose Oval
Great Western Highway and Cumberland Highway, Wentworthville NSW 2145
Fully fenced
Seating
Shade trees
Water
Dog bags and bins
Wyatt Park
Church Street, Lidcombe NSW 2141
Fully fenced
Seating
Shade trees
Water
Dog bags and bins