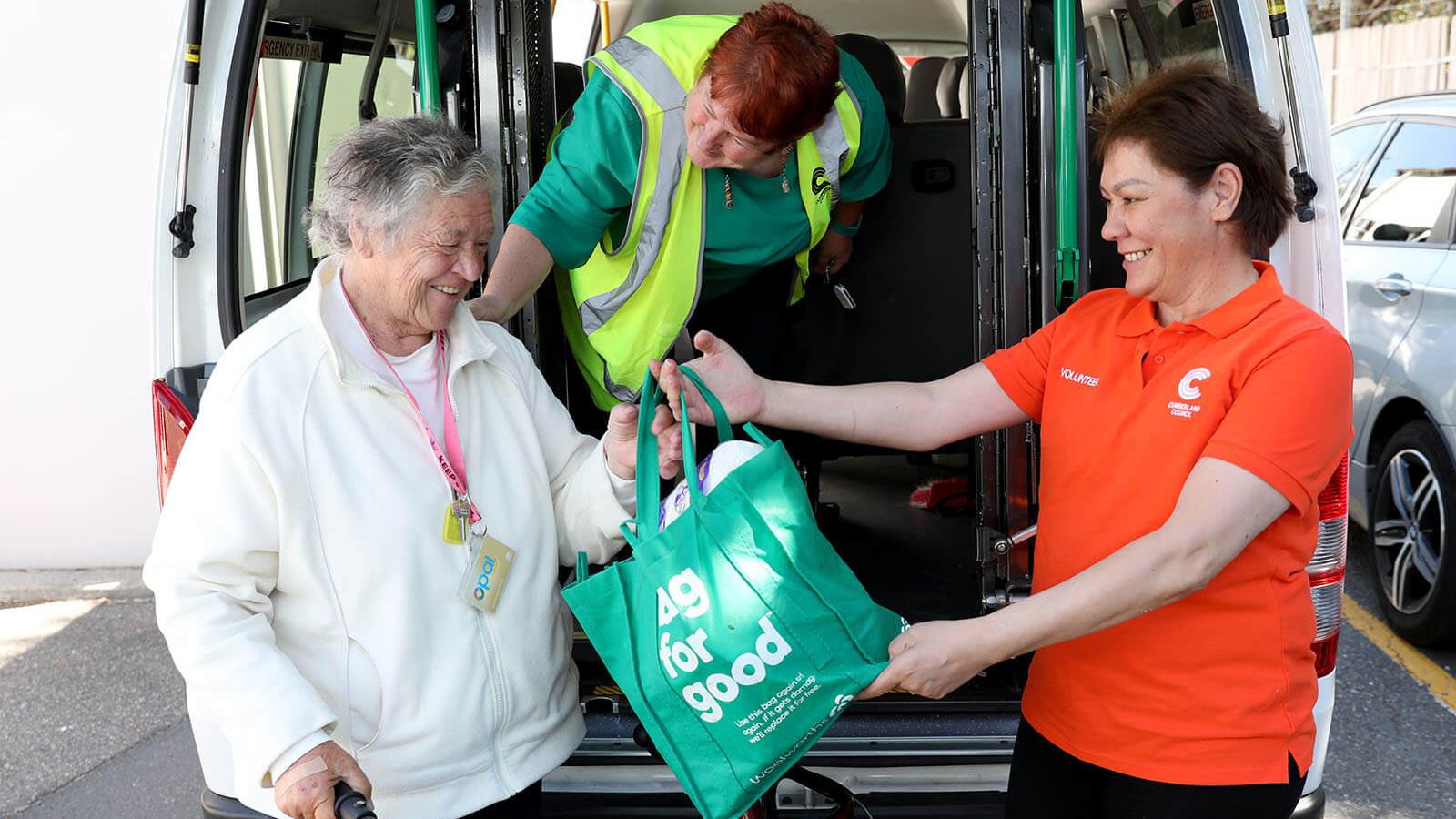 COVID-19 update - 29 July 2021
All face to face services for seniors, including over 55s will be suspended from Monday 28 June until further notice. Shopping and meals will be delivered to the front door of homes and wellness check ins will be made via telephone.
Home delivered meals
Once a week, we can deliver frozen meals to your door. Food is pre-cooked on our premises our meals are : healthy, nutritious and tasty. The meal package costs $9 and includes: a frozen main meal, dessert and juice, which can be selected from our extensive winter menu. You can choose as few or as many as you like.
Note: In addition to our daily safe food handling practices, we have employed several proactive measures to protect everyone involved in the preparation and delivery of meals to ensure your safety.
Shopping assistance
We provide an online shopping service undertaken by our staff. Let us know what you need and we do the rest. Items are delivered safely to your door every fortnight. Contactless and safe! Orders are taken each week and delivered the following week. The cost of this service is $12.
Further information
For more information phone our Intake and Referral Team on 02 8757 9041
---
COVID-19 advice for seniors
If you are concerned about Covid-19 and how it affects you, please download the Australian Government Fact Sheet for Older Australians. (PDF, 730 KB)
For information on how Council's Seniors and Disability Team can help with welfare checks, Meal on Wheels and shopping assistance, call 02 8757 9041.
For information about Covid-19 that's been translated into 63 different languages, visit the SBS Coronavirus website pages.
Telecross - phone check-in service
Red Cross can provide you with a daily telephone call to check on your wellbeing through a service known as Telecross. This provides peace of mind if you are at risk of an accident or illness that may go unnoticed, such as falling and being unable to call for help. The volunteer will check to see that you are well and provide a friendly voice to wake up to each morning.
For more information and to register for this service visit Telecross
Seniors and Disability Team Service Fees and NDIS Fees Schedule