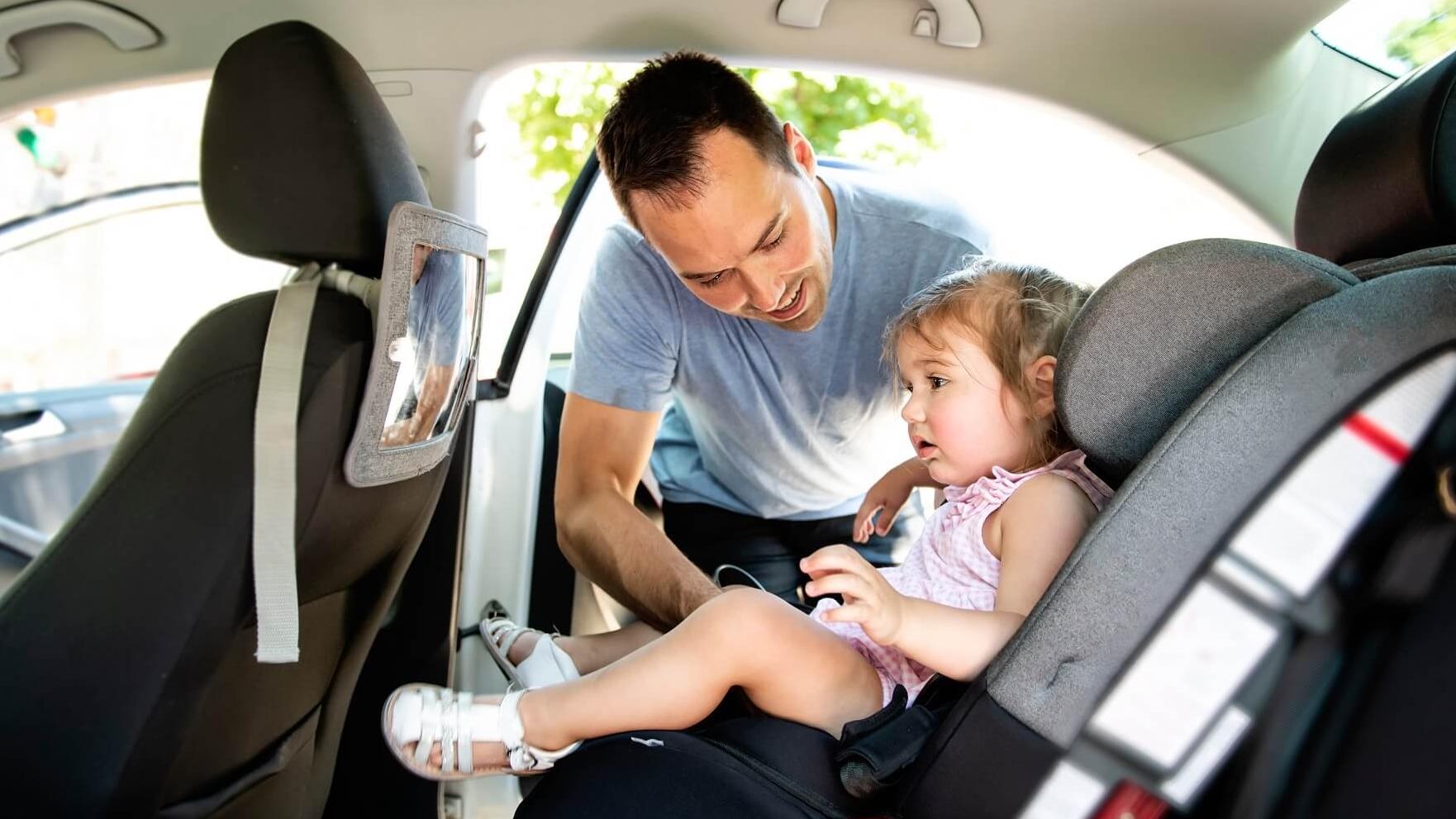 Wearing a seatbelt
Prevents ejection from the vehicle.
Reduces contact with the interior of your car.
Decreases the time for an occupant to stop moving forward on impact.
Spreads the impact force by spreading it over a larger area of your body.
Works together with air bags to protect occupants. Air bags alone are not enough to safeguard occupants.
By law, all occupants of a motor vehicle must wear seat belts when it is in motion or is stationary but not while it is parked.
A person must not occupy a seat without a seat belt if other seats with a seat belt are unoccupied.
The driver of a car is responsible for ensuring that (where restraints are available) his/her and passengers seat belts are correctly fastened and adjusted and to ensure that children are correctly restrained.
If you are a passenger you have to correctly fasten and adjust your seat belt . You need to encourage all other occupants of the vehicle to buckle up also. There are very tough penalties for not wearing a restraint.
The only time a passenger or driver will not receive a fine for not wearing a seatbelt is in the case of a pregnant woman who has a certificate signed by a doctor providing medical reasons for not wearing a seat belt. It is obviously safer for the woman to wear a seatbelt if possible as it will protect both the mother and unborn child.
Child restraints
A child who is not secured by an approved restraint is at risk of serious injury in even a minor crash.
The forces inside a car when stopping quickly from a speed of 60 km/h is equivalent to falling from a fourth floor or window. It is not possible to hold onto a child on your lap, no matter how tight you hold them.
Having your child safely belted into a restraint that is suitable for their size and weight in a rear seat of your vehicle, is paramount at all times. You should not put a child in a front seat. The law requires that a child must be correctly restrained.
Free child restraint installation
If you are having difficulty in installing a child restraint, Council can help. As part of the Local Government Road Safety Program, Cumberland Council is running FREE child restraint checks and installation for residents. 
The Voucher Scheme involves two RMS Authorised Restraint Fitters. Simply contact one for an appointment*
As Snug as a Bud Operates at Auburn Hospital - Phone 9621 2199
Louis Mechanical Service 186-188 Hawkesview Street, Guildford - Phone 9892 2774
* PLEASE NOTE: Cumberland City Council does not supply fitting Vouchers. These vouchers will be issued at time of fitting. Extension straps, extra parts or gated buckles will attract cost (not covered by Voucher).
Conditions of the scheme also require that:
Customers reside within the Cumberland City Council Local Government Area
The customer agrees to participate in a survey about the service if called
Cumberland City Council guarantees full privacy of customer details
How to select the correct restraint
When fitting a restraint it should be according to your child's size and weight - their age is only an indication.
Follow the manufacturer's instructions with each type and be careful not to move your child to the next type of restraint if they are not big enough.
Only purchase and use a restraint carrying the Standards Australia AS/NZS 1754 sticker.
Try different restraints in your car to see how they fit before you buy. Not all restraints are suitable for all cars.
Only use a second-hand restraint if you are sure it has not been involved in a crash, it's in good condition and less than 10 years old. Check for obvious signs of wear on the straps. If the plastic shell or buckle is cracked or broken or powdering of the plastic shell is occurring do not use it. Make sure the buckle and adjusters are working.
How to install the restraint
Approximately 70% of child restraints are not installed correctly. A child restraint that has not been fitted properly can result in serious injury or even the death of a child in a crash.
The restraint should be fitted by a restraint fitter. If you install it yourself, you should have it checked before placing your child in the car.
RMS has set up a network of Restraint Fitting Stations to help with installation of child restraints. For a small charge, a trained installer can fit your restraint or check it to ensure it is installed correctly. It can also make necessary modifications that may be required, in order to fit restraints into vehicles not equipped with an anchor point.
Using the restraint safety
The child restraint usage rate in Australia is over 95%, but misuse is a significant problem. Some form of misuse is commonly involved in cases where restrained children are injured.
It is essential that child restraints are used in the way they were designed.
The safest position to carry a child is the centre position of the rear seat.
Check that the top tether strap is firmly connected to the anchor point every the restraint is used.
Make sure there are no twists in any straps or belts and that they are taut and firm.
Always set a good example for children and use a seatbelt every time you are in the car.
Ensure that when moving a restraint between vehicles it is fitted properly.
Always keep the instructions that came with the restraint in the glove box, so you can easily refit the restraint again.
In a station wagon, hatchback or van, make sure luggage or other items don't interfere with the restraint strap and that a cargo barrier has been installed.
How can we help
Contact our Road Safety Officer via email rso@cumberland.nsw.gov.au to let us know about problems with roads, and find out more about how we're committed to improving road safety in the Cumberland region.
Useful links