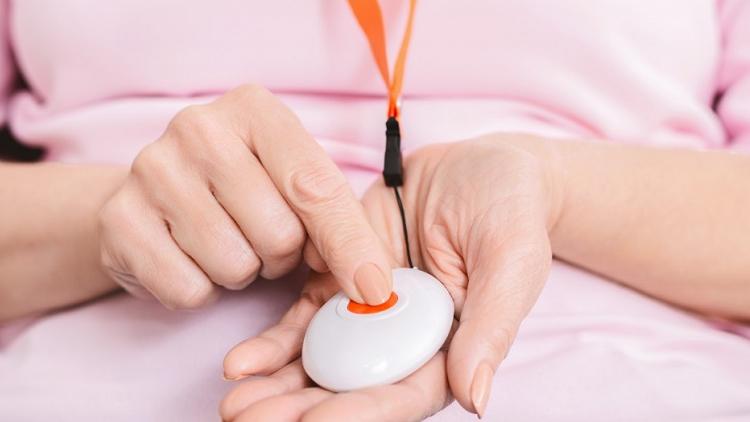 Overview
Our personal alarm system program aims to provide eligible residents with a personal alarm system so they can live independently and safely. However due to high demand we are currently maintaining a wait list to access this service. Should you be eligible, you will be added to the wait list.
The alarms can be programmed with up to 5 contacts of your choice, this is so if you ever have a fall, become lost or are having any other personal emergency where you need help, you can press the SOS button and it will immediately send your GPS location to your nominated contacts.
The personal mobile alarms can help users feel safe and secure, both at home and in the community, and can be used without the need for internet connection, landline or mobile phone.
View the personal alarm info sheet for more information.
Eligibility criteria
Eligibility criteria includes:
Must be aged over 65.
Live in the Cumberland Local Government Area and be able to provide evidence of this.
Experience injury, illness or disability hinders full participation in the community.
Be in receipt of a pension.
Not have any assets or family assistance that could reasonably resolve inability to privately purchase a personal mobile alarm.
Live alone or are alone for most of the day or evening OR live with a person who would be unable to get to the phone in an emergency or is unable to use the phone.
Have had at least one fall that needed medical attention in the past 12 months or are at risk of falls.
Experience a major medical or chronic condition that places risk of medical emergencies or has ongoing effect on health or wellbeing for example: falls, seizures, dementia.
To receive a personal mobile alarm, you must complete the application form with your GP,  a caseworker or other health professional and attach any relevant supporting evidence with your application.
Further information
For any enquires contact our Service Development Team on 8757 9795.