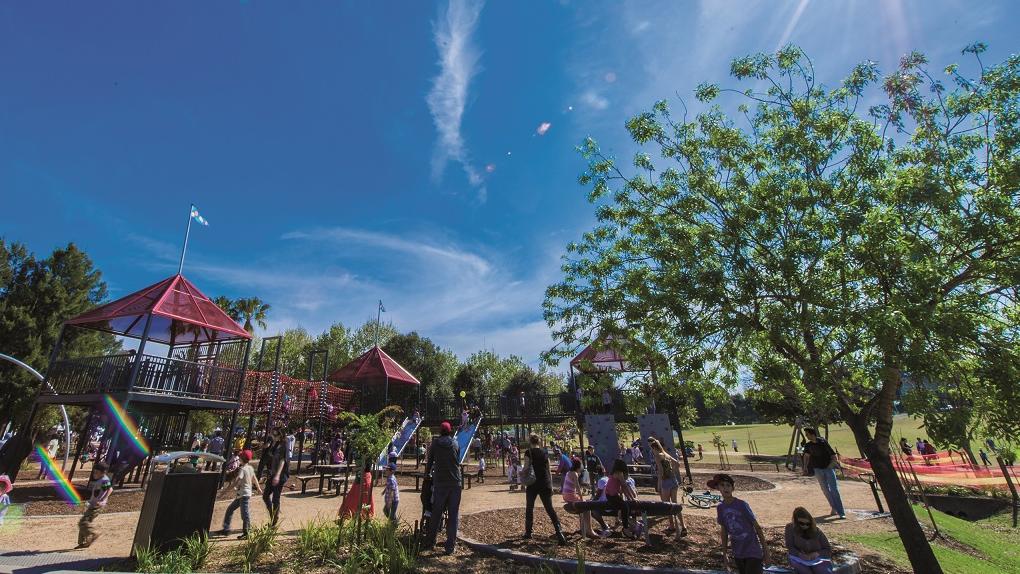 Community and Place Unit
Council's Community and Place Unit endeavours to make Cumberland a stronger, more inclusive, accessible and connected community through undertaking research and planning, building relationships and providing responsive and high quality programs, services and facilities to meet local needs.

See Council's Community Information Booklet for contact details of the relevant teams, their services and programs.
---
Networking
Council hosts networking events for workers and volunteers who provide services in the Cumberland City Local Government Area (LGA). The events provide participants with an opportunity to connect and improve collaboration. Share information with these networks by emailing acs-infoshare@googlegroups.com.
Search the Community Information Directory to find services operating in the Cumberland City LGA.
Cumberland Community Sector Networking Forums
The Community Sector Forum is an opportunity for community members to find out about recent changes, council services and programs and meet with new council staff.
Upcoming events
The next forum will be held on 27 May 2021, focusing on how you can use Social Media within your organisation.
Find out more and make a booking
Past events
We hosted 2 community sector networking forums on the 30 September and 8 October 2020. The forums were an opportunity for Council to update the community on the activities of Council and highlight changes to services.
Council conducted an assessment survey with community sector organisations from across the LGA in order to gauge how COVID-19 was impacting upon their service and their clients/ service users. This summary report outlines the findings from that survey.
Summary Report - Impact of COVID-19 on Local Organisations (PDF, 218KB)
---
Volunteer Community Sector Networking Forum
There are no sessions planned for this time.
---
Cumberland Sports Forum
This forum provides the opportunity for representatives from local sports clubs and recreation groups to share information, discuss issues and develop skills.
There are no sessions planned for this time.
---
Interagencies
There are a number of local interagencies and working groups in the Cumberland Local Government Area.
Download the 2021 Cumberland Interagency Calendar which contains information about the purpose, dates and contact people for the various interagencies.
---
Training and Resources
Council is dedicated to providing professional development, training opportunities and a range of resources to support the work of community organisations.