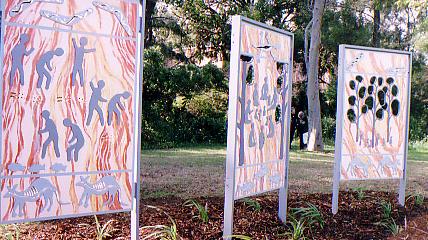 Committee objective
The purpose of the Aboriginal and Torres Strait Islander Consultative Committee is to:
Provide a consultative forum to engage with and provide strategic advice to Council.
Advocate on issues affecting Aboriginal and Torres Strait Islander communities in the Cumberland Local Government Area.
Inform and improve Council decision making in relation to policy, program, and service delivery.
Councillor representation
Clr Steve Christou
Clr Ned Attie
Terms of reference
More information
For more Information about the ATSIC Committee, contact Council's Aboriginal Education and Programs Officer on 02 8757 9833 or email council@cumberland.nsw.gov.au.