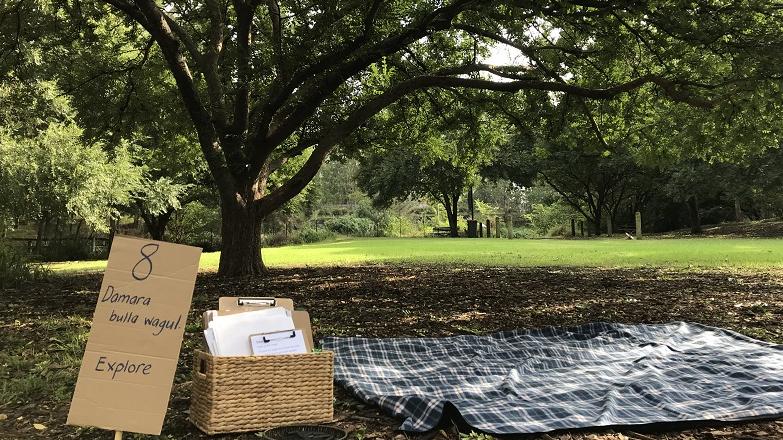 Cumberland City Council's Children, Youth and Families offer a range of educational experiences and care services.
Nature play workshops for Education and Care Services and school groups are available for private bookings.
These workshops:
Deliver engaging lessons covering literacy, numeracy, and creative arts in a stimulating outdoor setting
Foster an understanding and appreciation of the environment and sustainability
Provide opportunities for play-based learning to help develop motor skills and learning dispositions - such as curiosity, openness, optimism, resilience, concentration and creativity
Poppy the Possum is also available to attend the workshop through prior arrangement when making a booking.
Run time: 45 minutes
Cost: $240.00 for weekdays / $310.00 for weekends and/or evenings.
For more information or to book a Nature Play Workshop, email cschildrenfamilies@cumberland.nsw.gov.au.