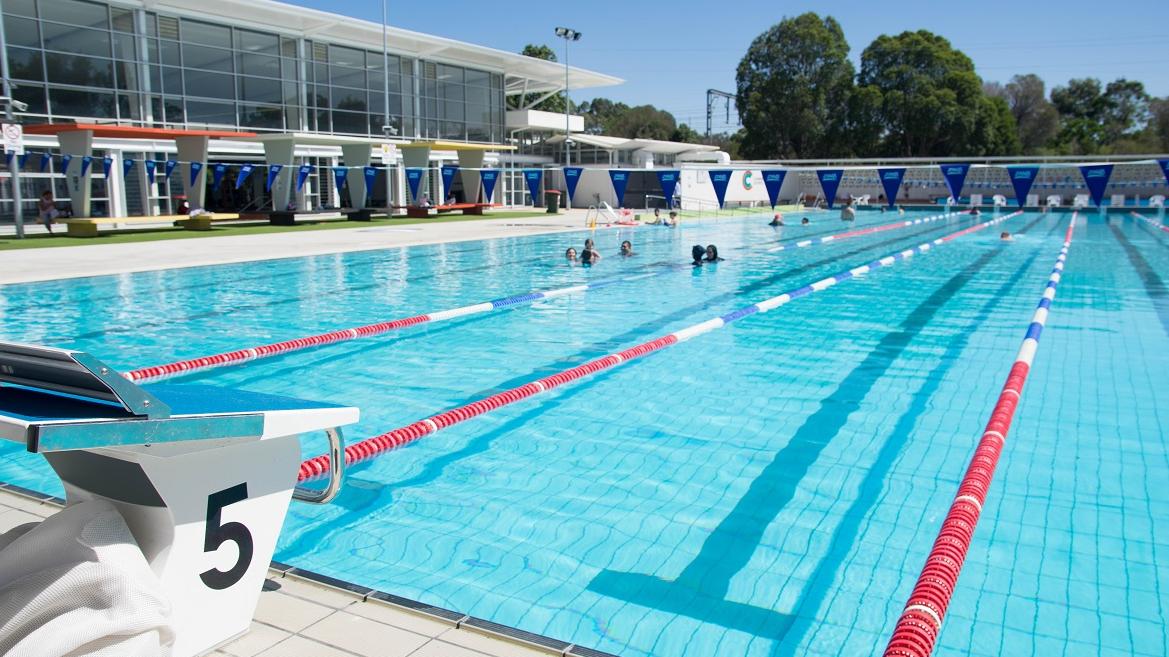 Centre details
This pool is located at Church Street, Lidcombe. View on Google Maps
Book your visit
Bookings will need to be made in advance to avoid disappointment for our gym, group fitness classes, and use of the pool. To book visit the Auburn Ruth Everuss Aquatic Centre website or contact the centre on 1300 482 575.
Entry fees
For a full list of fees search for 'Ruth Everuss Aquatic Centre' using the online Fees and Charges portal.
Opening hours
6am to 7pm, Monday to Friday (The Pools close at 7pm and The Gym closes at 9pm)
7am to 7pm, weekends
Closed Good Friday, Christmas Day and Boxing Day
Classes
Auburn Ruth Everuss Aquatic Centre offers a range of fitness and health activity options for people of all ages and abilities:
GOswim Program

Starfish (Ages 1 to 3 – parents are to be in the water with child)
Seahorse (Ages 3 to 5)
Primary School (Ages 5 to 12)

Jellyfish
Platypus
Seal
Marlin
Shark
Orca

GOswim Academy
Adult lessons
Private lessons

Swimming squad
Aqua classes
Boxing
Cross Training
ABT (Abs, Butts & Thighs)
Yoga & Gentle Yoga
Zumba & Zumba Gold
Facilities
State of the art facility
Aquatic, leisure and wellness programs
10 lane, 50m outdoor, heated Olympic pool with grandstand
6 lane, 25m indoor heated pool
Indoor, heated program pool for swimming, water safety lessons and rehabilitation programs
Outdoor heated water polo pool
Interactive shaded water play pool for children and families
All pools are heated and accessible
Birthday parties
Cafe
Shop selling swimming equipment and clothing.
Accessibility
2 accessible parking spots
Wheelchair access into the centre
1 accessible toilet and change room
Lockers for people with disability
Lifts and pool hoists
Slip resistant surfaces.
Parking
Auburn Ruth Everuss Aquatic Centre has free off-street parking at the junction of Church Street and Olympic Drive and is located halfway between the Lidcombe and Auburn train station.
Map location