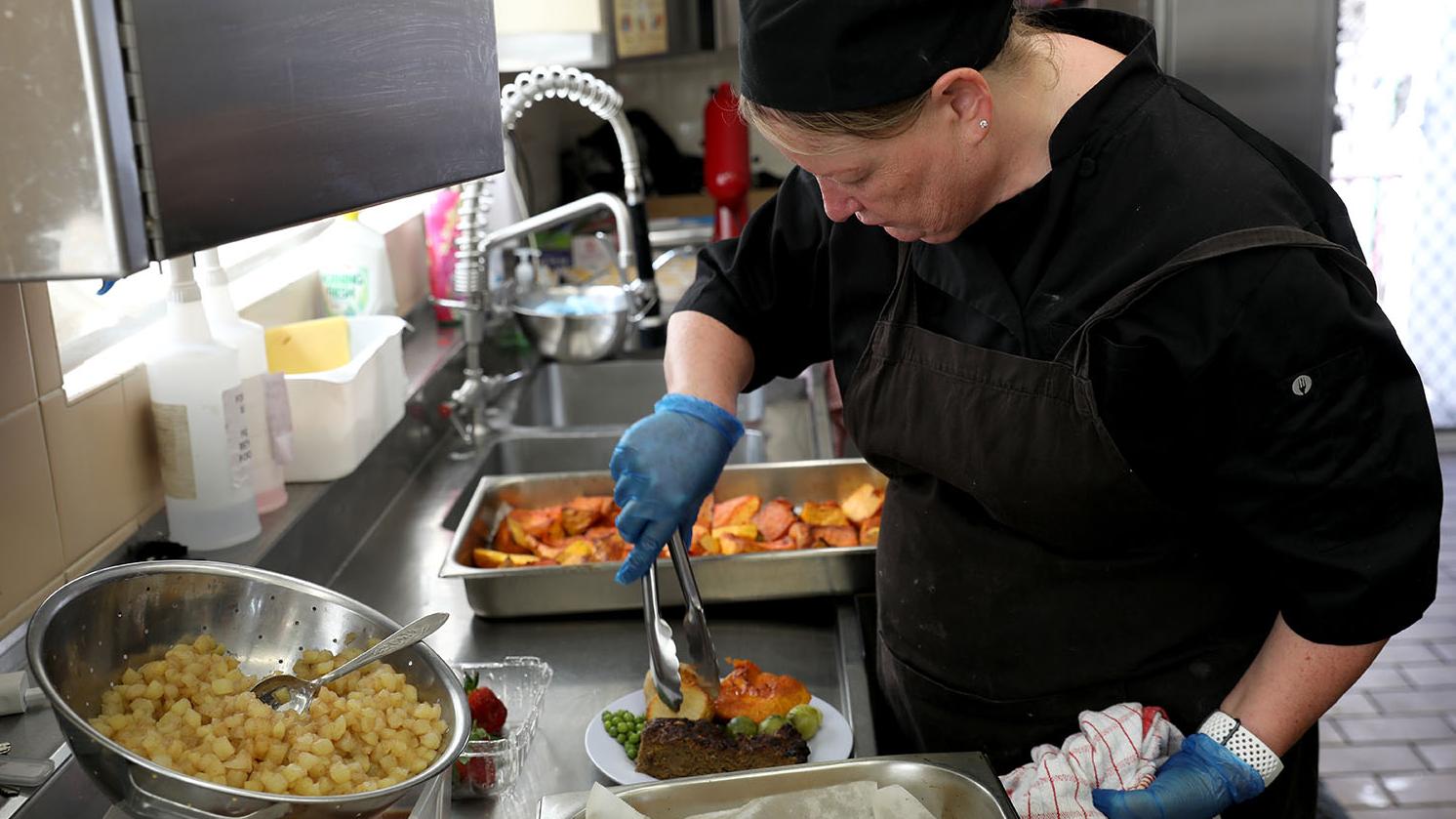 Reduce food waste
Council recommends 2 great food programs: Love Your Leftovers, and Love Food Hate Waste. These programs have been designed to help you reduce the amount of waste going to the landfill and save on grocery money.
Love Your Leftovers
What the program can do
Reduce food waste dramatically, without missing out on taste, nutrition and variation
Find recipes that use the existing food you have
Contribute your own recipes for others to love
Plan your menu to avoid waste
Show you how to store ingredients to keep them fresh for longer
Organise your shopping list for less leftovers
Buy the Love Your Leftovers book.
Cumberland City Council's and the Environment Protection Authority's Love Your Leftovers program began as a cookbook in 2011.
To order the hard copy of the book simply email council@cumberland.nsw.gov.au with the subject titled Love Your Leftovers Book Order and we will get in touch with you.
Cost per book for pick up from Council - $15
Cost per book for posting to you or a friend - $25
Love Food Hate Waste program
This program is run by the NSW Department of Planning Industry and Environment as part of Waste Less, Recycle More, a NSW Government funded initiative funded from the waste levy.
The program follows 6 easy steps – which have been summarised below.
Step 1 - Know your waste
To calculate the food you waste, take a container and put all your food scraps in it: plate scraps, leftovers and food that's gone bad. After 2 days note the amount, then compare your results after using the program.
Step 2 - Plan your meals
Think about what meals you'd like to cook for the week ahead and write down the ingredients for each meal.
Think about what ingredients can be used in more than one meal
Check what you already have in the fridge, freezer and cupboards
Consider freezing extra portions.
Step 3 - Shop with a list
Stick to ingredients for your planned meals
Check the fridge and pantry to avoid doubling up
Only buy in bulk if you have room at home to store food correctly
Buy fruit and vegetables that are in season – they stay fresh longer and are usually cheaper
Avoid shopping when hungry to resist impulse buys.
Step 4 - Perfect portions
Cooking the right amount of food will save you money and reduce waste. Follow a recipe or use a serving size calculator to measure food you need.
Or visit the Love Food Hate Waste website for tips.
Step 5 - Keep it fresh
Storing food correctly will keep it fresher for longer, so you can reduce the amount of food (and money) that you throw away. It also preserves the nutrients in your food. See the website for pantry, fridge and freezer tips.
Step 6 - Love your leftovers
Leftovers can make a quick, easy and delicious meal and make your fridge food go further. All it takes is a staple like rice or pasta and a bit of creativity to create an entirely new meal.
Learn how to reduce food waste
Love Food Hate Waste?
To find out more or register for the program, visit Love Food Hate Waste website.