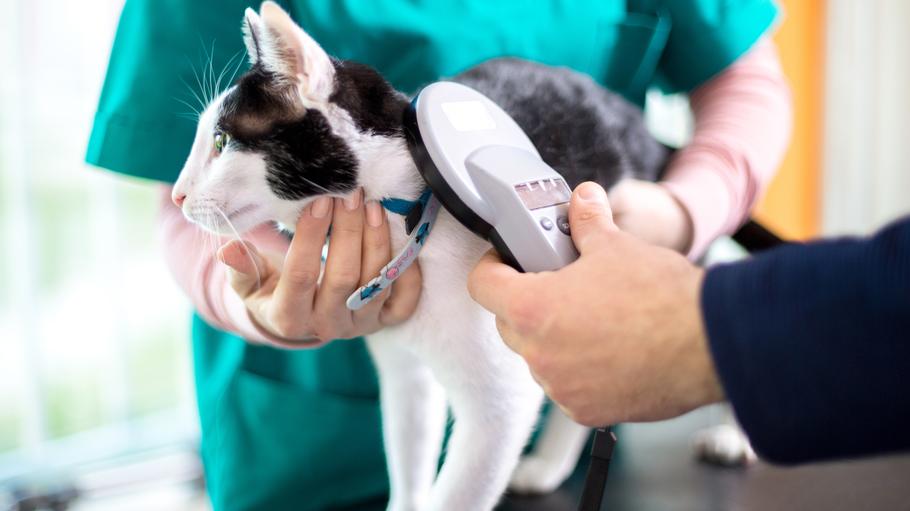 Why it's important
The Companion Animals Act requires you to have dogs and cats microchipped and registered.
This allows authorities to contact you and return your pet if it goes missing. Once your pet is found, a scanner is used to read the microchip code and match it to your details on the NSW Companion Animal Register.
Failure to microchip and register you cat or dog can result in a fine.
What are microchips?
Microchips are memory devices the size of a grain of rice. They are implanted under the skin at the back of the neck of cats and dogs. They do not cause pain or discomfort and the microchip does not require a battery or maintenance.
In NSW, most cats and dogs must be microchipped by 12 weeks of age or before being sold or given away, whichever happens first.
If you buy a cat or dog from a reputable breeder or pet shop, the microchip should already be implanted and the animal registered. You only need to update your contact details on the NSW Companion Animal Register.
If your pet isn't microchipped
If your pet isn't microchipped, you will need to take it to a Vet or qualified microchip implanter. These people can perform the procedure and enter the microchip identification information onto the Companion Animal Register for you.
For all companion animal microchipping and registration details, including fees and payments, see the Office of Local Government website.