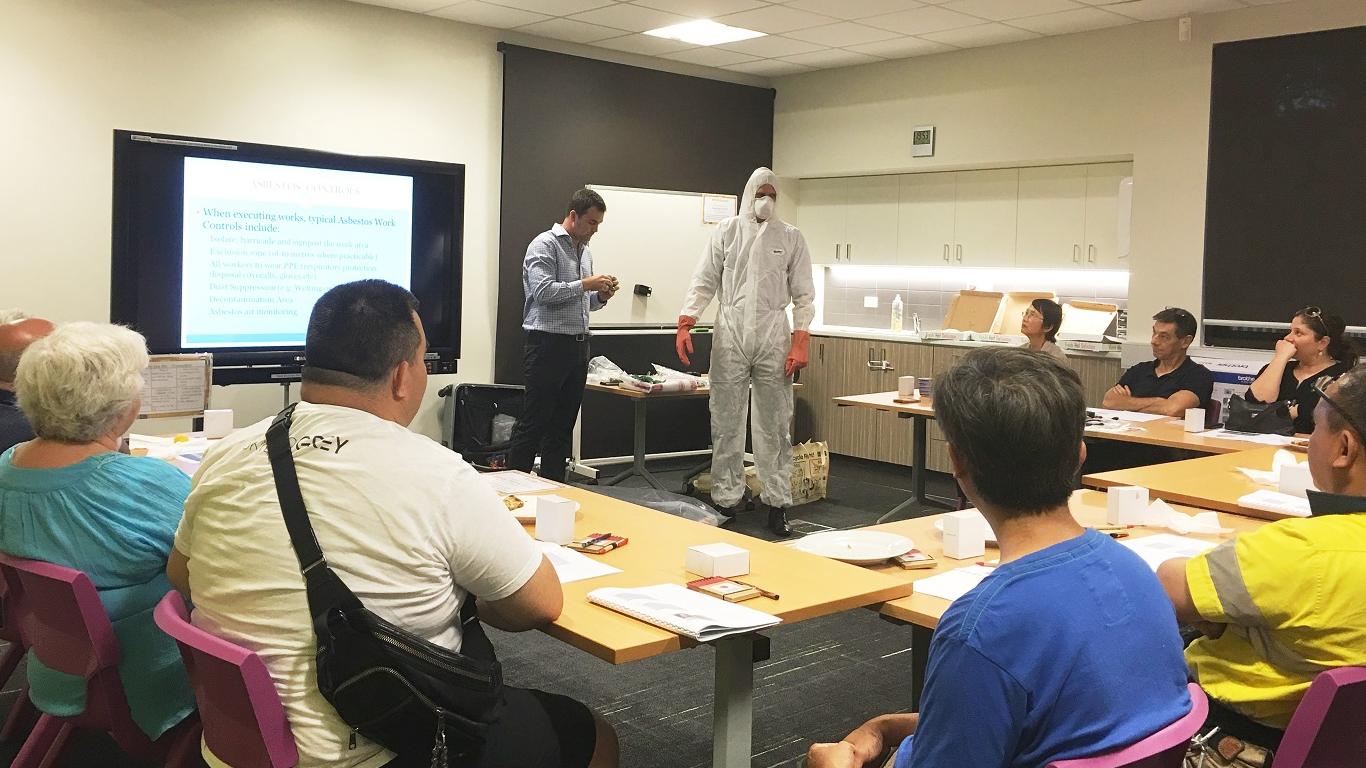 You must treat asbestos carefully
Many homes built before 1990 contain asbestos. If you are renovating or demolishing a building, it is essential that you follow asbestos removal guidelines. You may find the following links useful:
About the Asbestos Answers website
Asbestos Answers covers a wide range of important information about Asbestos - from the types of Asbestos you may find in buildings to where you may find it and how it should be dealt with. Remember, incorrect disposal of asbestos materials is illegal.
Asbestos Policy
We adopted our Asbestos Policy in 2018 to maintain safe Council workplaces. Essentially, it protects the health and safety of Council workers, its customers and members of the community. 
Free Asbestos Removal Service
Our free asbestos removal service bookings have resumed.
Council offers a free Asbestos Removal Service for small quantities of loose, non-friable asbestos from residential properties. This asbestos must be already separated from buildings, and not associated with any recent renovation or repairs.
Please remember that Council will not collect asbestos if:
It is more than 10 square meters in quantity.
It was recently removed from a structure as part of a renovation.
To book a collection please call Council on 8757 9000.
---
For more details about Council's free asbestos services, visit the Information Services page on the Asbestos Answers website.