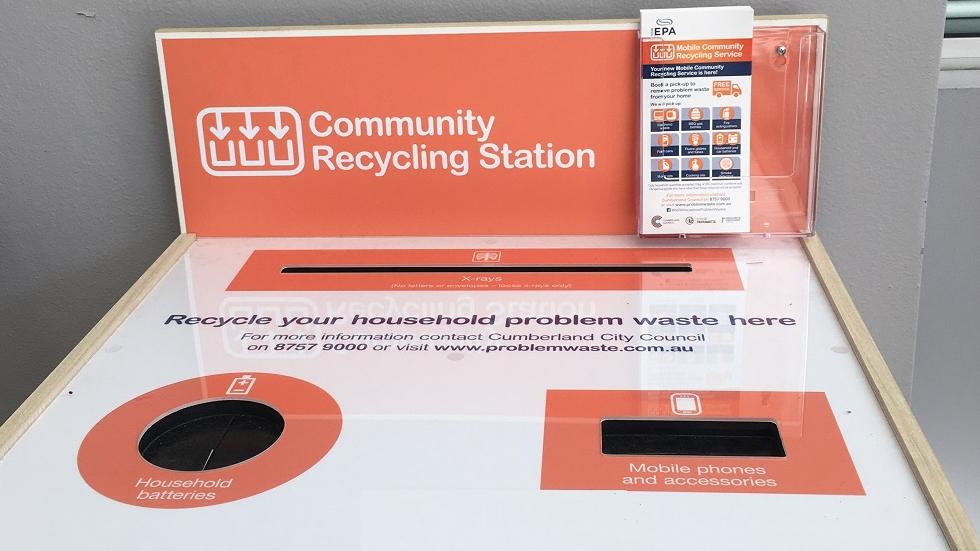 Cumberland City Council has installed new Problem Waste Drop-Off Stations at eight different locations across Cumberland City and replaced the existing small collection units for household batteries and mobile phones at these locations.
These small Problem Waste Drop-off Stations aim to provide an easy and convenient way for residents to recycle or safely dispose of household problem wastes items such as batteries, mobile phones and x-rays that are not allowed in the household kerbside bins.
You can drop-off your problem waste items at any of the following sites:
Cumberland City Council, Merrylands Service Centre, 16 Memorial Avenue, Merrylands
Merrylands Library, Corner Newman Street and Miller Street, Merrylands
Granville Community Centre, 1 Memorial Avenue, Granville
Auburn Community Centre, 44A Macquarie Road, Auburn
Auburn Library, 1 Susan Street, Auburn
Guildford Community Centre, 90 O'Neil Street, Guildford
Berala Community Centre, 98-104 Woodburn Road, Berala
Wentworthville Library, 2 Lane Street, Wentworthville
Further information
For more information phone Council on 02 8757 9000.