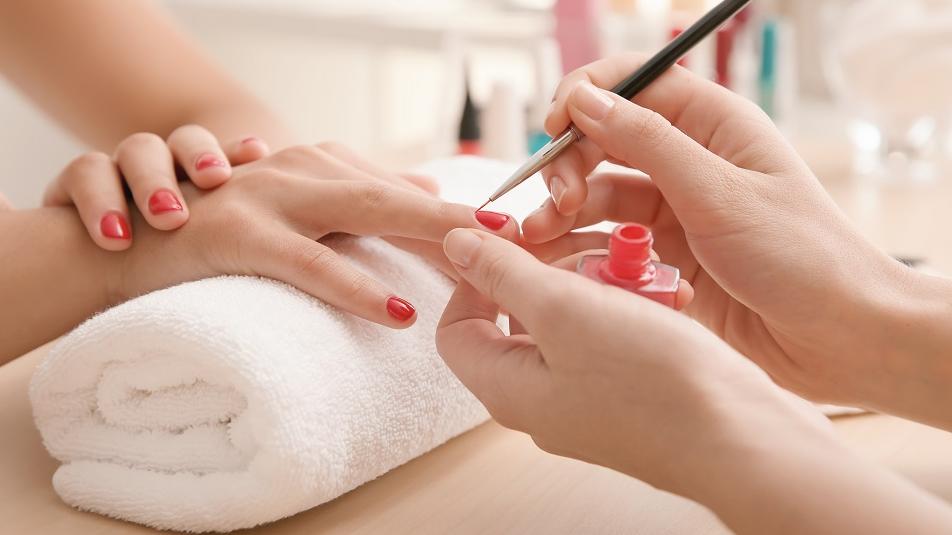 Keeping customers safe
Beauty businesses who carry out skin penetration activities must comply with certain public health requirements to ensure the safety of their customers. Council regularly inspects these kinds of businesses to check compliance with public health legislation and to provide up to date information to business owners on their obligations. 
What is a 'skin penetration' activity?
Waxing
Ear piercing
Cuticle cutting (manicure/pedicure)
Semi-permanent makeup and eyebrow micro-blading
Eyebrow threading / tweezing 
Microdermabrasion
Skin needling / Derma rolling
Electrolysis
Body piercing
Tattooing
Colonic lavage
Dry needling
Any other beauty treatment which involves the deliberate penetration of and/or removal of skin
Note: Acupuncture treatments that are carried out by or under the supervision of a medical practitioner registered with the Chinese Medicine Board of Australia are not considered 'skin penetration' for the purpose of the Public Health Act 2010, and so businesses offering this are not required to register with or be inspected by Council.
Are you looking to set up a new beauty business?
Before starting a new beauty business involving skin penetration, be sure to confirm that the premises you will be operating from is approved for this use, and if it is, that you're familiar with the conditions of the approval. If unsure, please contact Councils duty planner to discuss. 
Once you have confirmed the appropriate approvals are in place, you'll need to register your business details with Council before commencing operations, and any time you change business details after that. You can complete the below form and return to Council for processing:
If you are looking to start up a skin penetration business from your home, please refer to Councils Home based food and beauty businesses
What should I expect during an inspection from Council?
Councils Environmental Health Officers can conduct unannounced inspections of your premises at any time it is in operation. Inspections are primarily focussed on checking compliance with the Public Health Act 2010 and Public Health Regulation 2012. During the inspection, the officer will assess the following:
Design, construction and fit out of the premises;
Cleaning and disinfecting processes;
Sterilisation of skin penetration equipment;
Record keeping;
Waste management.
You will be provided with a copy of the inspection report at the conclusion of the inspection which will outline the details of what was checked and any non-compliances identified. The officer will advise you, either while on site or via phone or email afterwards, whether any further action is required from you. This may take the form of an email, letter, or a more formal Notice. It is important to ensure you address all required actions from your inspection by the date specified to avoid risking fines or other enforcement action being taken.
Fees are charged for inspections – review the current rates in Councils published schedule of Fees and Charges.
Making a complaint about a skin penetration business
If you have concerns about the conditions or infection control processes in a skin penetration business in the Cumberland area, then you can lodge a request with Council to have the matter investigated.
If your concern relates to one of the following issues, please contact the relevant agency:
| | |
| --- | --- |
| For concerns relating to: | Contact: |
| Actions of a medical practitioner | |
| Refunds or compensation for poor service from a medical practitioner, access to medical records, and changes in healthcare provider's policies or procedures | |
| Actions of a registered acupuncturist | |
Further Information
To learn more about your obligations as a business owner and how to carry out skin penetration service safely, you should refer to the following:
Frequently asked questions
1. I carry out dry needling/acupuncture treatments but I'm not a medical practitioner registered with the Chinese Medicine Board. Do I need to register with Council?
Yes – all unregistered practitioners who carry out acupuncture or other skin penetration procedures must register with Council as a skin penetration business, and be subject to inspections to check compliance with the Public Health Act 2010.
2. I was told that roll on wax applicators are not allowed, but I make sure that each customer has their own applicator in the shop. I only re-use each applicator on the same customer each time they come in. Is this OK?
Clause 30 of the Public Health Regulation 2012 requires that the wax and applicator used in a hair removal procedure must be disposed of immediately after completing the procedure. You cannot re-use the wax or the applicators regardless of whether it is the same customer each time or not.
3. I have a UV light cabinet, why do I need to get an autoclave/benchtop steriliser?
UV light cabinets, microwaves, ultrasonic cleaners, boiling water, and pressure cookers do not sterilise instruments. You must use a benchtop steriliser that complies with AS 2182-1998 Sterilisers - Steam – Benchtop when sterilising items re-used in skin penetration procedures. For more information on how to correctly sterilise your instruments please refer to the NSW Health website.
4. I'm running a laser hair removal clinic. Do I need to register with Council?
Laser hair removal is not considered skin penetration for the purpose of the Public Health Act 2010. If you are carrying out laser treatments only, then you do not need to register with Council. However if you offer laser along with other treatments that would be considered skin penetration, such as microdermabrasion and waxing, then you must still register with Council.