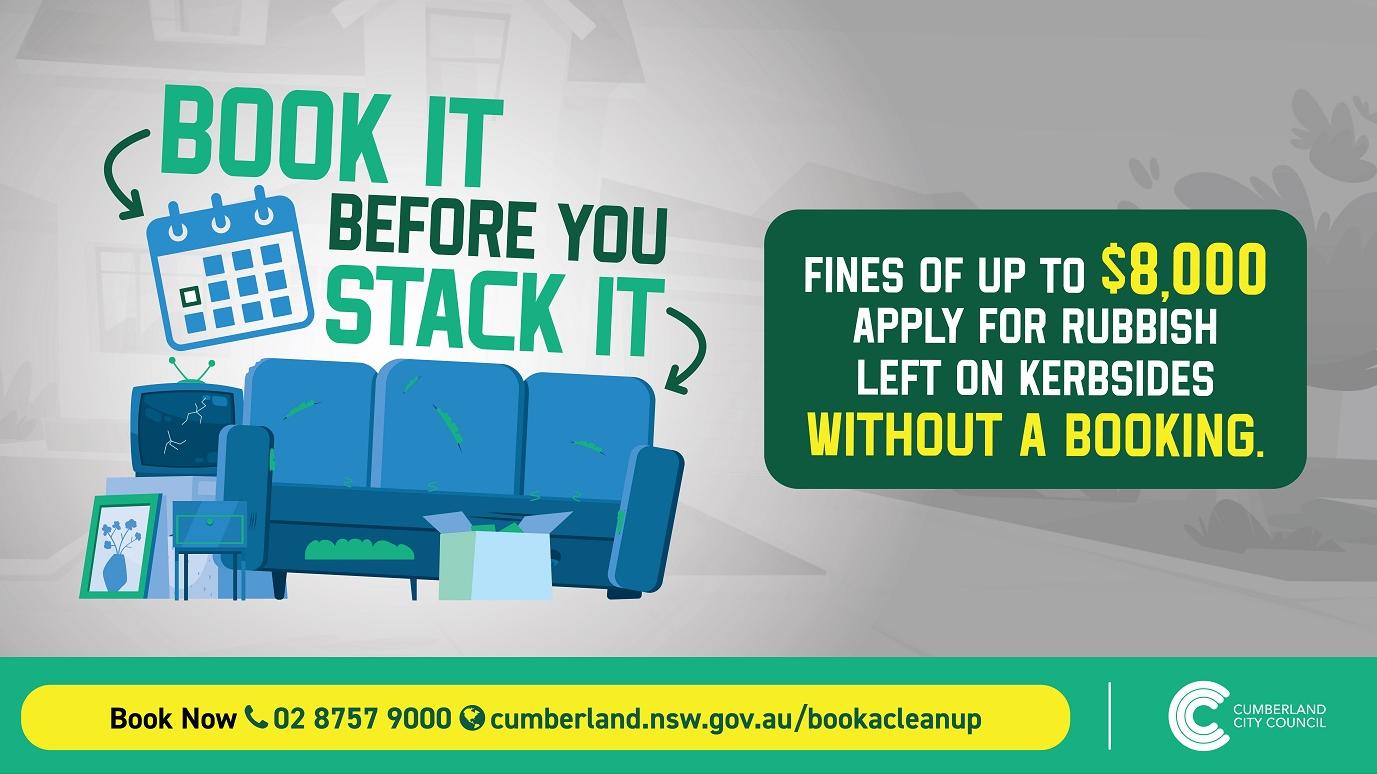 Who can Book a Council Clean Up?
Our residents are entitled to book a free clean up 4 times each year.
Our clean up services are only available to residential properties in Cumberland. We do not provide clean up services to commercial properties.
2 easy steps
Please give Council 2 weeks' advance notice when booking your clean up.
Make a booking - Phone 02 8757 9000 or book online.
The night before collection - Leave your items neatly on the kerbside outside of your home.
Please stack your items no higher or wider than 2 motorbikes parked together, otherwise it may not be collected.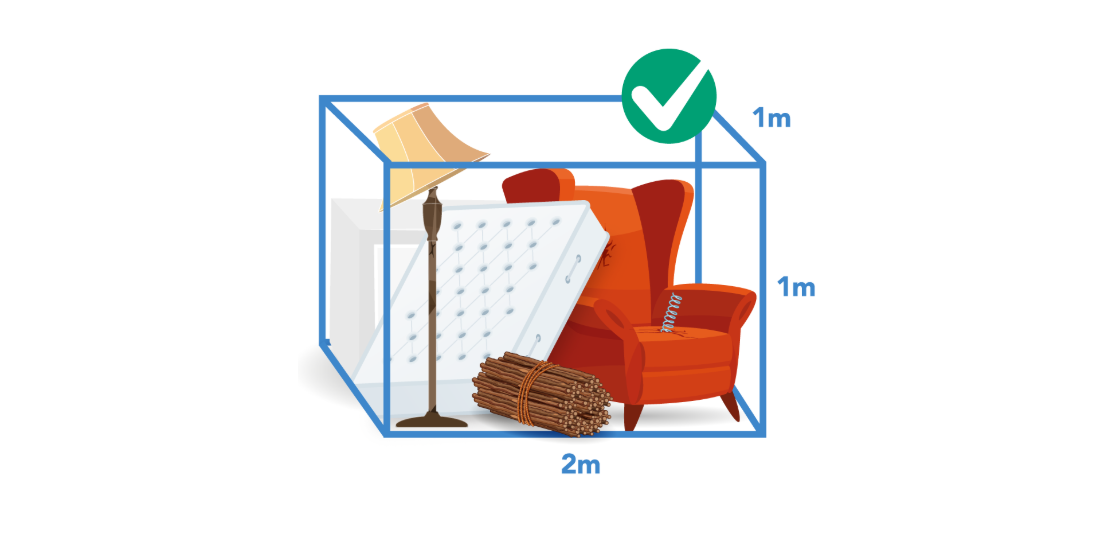 What we WILL pick up
Furniture
White goods: fridges, washing machines, dryers, dishwashers, microwave ovens
Mattresses
Bundled tree and plant clippings under 2 metres in length
Carpet and other floor coverings: please roll up and tie
Only up to 2 cubic metres of items for each collection
What we WON'T pick up
Building materials
Construction waste
Hazardous items: paint tins, batteries, light bulbs, gas bottles, electronic waste (e-waste) such as computers, mobiles, DVD players, TV's
Large sheets of glass, like windows or mirrors
NO ASBESTOS in any form
Motor vehicle parts, engines, car batteries or tyres
Fence material
Items that are too heavy to lift for two people
Booking more Council Clean Ups
Up to 4 Council clean up collections are available throughout the year for free
Extra Council cleanups can be booked for $94 per collection (Price current for 2023-2024 and is subject to change)
Download a Request for additional clean up service (PDF, 64KB)
If Council can not collect it, try these places
Furniture that's in good condition
Polystyrene
Polystyrene is the white light-weight packaging material you find in boxes. This can not be recycled in your yellow bin.
We recommend taking it to the Liverpool Community Recycling Centre at 99 Rose Street, Liverpool for free disposal and recycling.
Asbestos
Asbestos is very common in building materials and old homes. It is highly dangerous to humans and animals and it requires specialist treatment.
For more information and help in identifying asbestos, visit Asbestos Answers
Illegal dumping and fines
Any medium to large items left on public space for others to dispose of is considered as being illegally dumped.
It pollutes the environment, is a safety risk to other people, looks unattractive and devalues neighbourhoods
Fines of $2000 per person, or $4000 for corporations apply
Regional Illegal Dumping Officers are employed to find and fine illegal dumpers
Please report illegal dumpers by recording number plates, if safe to do so, and taking photos if possible. This will help with investigations.
You can report illegal dumping online or call Council on 02 8757 9000.