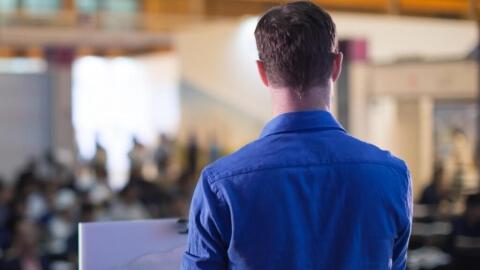 COVID-19 update - 29 June 2021
Due to recent stay at home orders announced by the Premier, for public safety, the Public Gallery will be closed for the 7 July 2021 Council meeting.
Public forum addresses will be dealt with by way of written/email submissions. Please complete the Request to Address Council form, attach your written/email submissions to the form and submit them by 2pm the day before the Council meeting. Submissions will be circulated to all Councillors prior to the Council meeting commencing, and will be read out at the meeting by the Mayor. Meetings will continue to be live streamed.
Terms and conditions
The public forum operates under the following provisions:
The Public Forum session is limited to 30 minutes.
The speaker is only allowed 2 minutes to address Council.
The speaker must not digress from the item on the agenda of the Council meeting they have applied to address the Council on.
The speaker must refrain from engaging in disorderly conduct, publicly alleging breaches of the Council's code of conduct or making other potentially defamatory statements.
Related documents
For further information, read through the Code of Meeting Practice (PDF, 243KB).